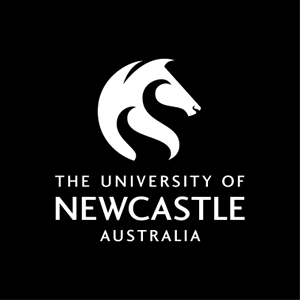 Course handbook
Description
This course further develops students' knowledge of professional Nuclear Medicine concepts like scintigraphic imaging and radiopharmacy. Both directly influence Nuclear Medicine professional practice. The Nuclear Medicine scintigraphic imaging topics covered in this course are radionuclide endocrineand gastrointestinal imaging, paediatric applications, and venepuncture and cannulation techniques.
Radiopharmacy examines the design, production and factors that influence the behaviour of radiopharmaceuticals.
---
Callaghan
Semester 2 - 2017
Semester 2 - 2018
---
Learning outcomes
On successful completion of the course students will be able to:
1. Describe and apply correct nuclear medicine practice in the diagnosis and treatment of disease, and appreciate the range of disease processes which can be diagnosed and treated with nuclear medicine and hybrid imaging
2. Apply their clinical reasoning skills with regard to patient management, patient care, and imaging/treatment evaluation
3. Describe the use of quality control test equipment in nuclear medicine
4. Describe the principles, design, preparation and production of radiopharmaceuticals including the general laboratory techniques and the equipment involved
5. Describe the physiological behaviour and physiological pathways of radiopharmaceuticals
6. Discuss and apply quality control techniques in radiopharmacy
7. Continue to develop communication skills (written & oral)
8. Apply their critical reasoning skills through the use of structured critical appraisal approach
9. Conduct a literature search using all major information technologies
10. Further develop & apply self learning skills
11. Reflect on & evaluate personal & peer contribution to the learning process via formal self & peer assessment.
---
Content
Nuclear Medicine Methods:
1. Endocrine imaging 2. Gastrointestinal imaging 3. Paediatric applications 4. Venepuncture and cannulation techniques
Radiopharmacy:
1. Production of radionuclides 2. Radionuclide generator systems 3. Design of radiopharmaceuticals and their behaviour 4. Introduction to cell labelling and monclonal antibodies 5. Radiopharmaceuticals and pregnancy 8. QC and ITLC
---
Requisite
Students must be concurrently enrolled in MRSC2380, have successfully completed MRSC2300 & MRSC2330, and be active in the BMRS (Nuclear Medicine) (11019) or the BMRS (Honours) (Nuclear Medicine) (40011) program to enrol in this course.
---
Assumed knowledge
MRSC2300 Nuclear Medicine Methods IIA MRSC2330 Nuclear Medicine Professional Practice IIA
---
Assessment items
Formal Examination: Exam - formal
Written Assignment: Essay Written Assignment
Project: Groupwork Conference Poster Project
---
Contact hours
Callaghan
Field Study
Face to Face Off Campus 8 hour(s) per Week for 1 Weeks
Note: Full Term does not include those times where students are on a timetabled professional placement.
Lecture
Face to Face On Campus 28 hour(s) per Term Full Term
2 hours per week for full term and 4 hours pr week for 1 week
Self-Directed Learning
Self-Directed 6 hour(s) per Week for Full Term
Tutorial
Face to Face On Campus 2 hour(s) per Week for Full Term
Note: Full Term does not include those times where students are on a timetabled professional placement.