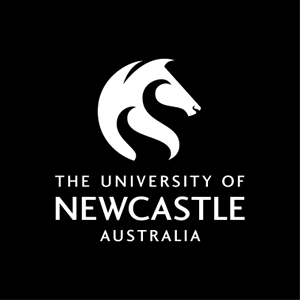 Course handbook
Description
This course is designed to introduce the student to scientific enquiry related to evidence-informed health practice. Students who successfully complete this course will have demonstrated an ability to take a clinical concern and write it as a researchable question. They will discover the power of systematically searching the literature and critically evaluating the quality and applicability of existing research. Students will discuss quantitative and qualitative research methods and identify which research methods are most appropriate for each type of research question. Further, they will learn to appraise the quality of published research critically. All this learning is integrated by the students when they write a critical review of the research literature.
---
Availability
Not currently offered.
This Course was last offered in Semester 2 - 2016.
---
Learning outcomes
On successful completion of the course students will be able to:
1. Compare and contrast various scientific paradigms
2. Explain the relationship between concepts, theory and research
3. Develop a researchable question; design and conduct a database search
4. Demonstrate a basic understanding of the common types of quantitative and qualitative research
5. Undertake a critical review of research literature in a focused area of practice and develop an evidence-based practice sheet as a summary of best evidence.
---
Content
Module 1: Science, Research Methodology and Evidence-Based Medicine
Module 2: Questioning and Searching
Module 3: Quantitatively Informed Practice
Module 4: Qualitatively Informed Practice
Module 5: Summarising a Critical Review of the Research Literature
---
Requisite
This course is only available to students enrolled in the Bachelor of Midwifery program.
---
Assumed knowledge
Successful completion of all first year Bachelor Midwifery or Bachelor of Nursing courses.
---
Assessment items
Quiz: In Class Quiz x 2 *
Written Assignment: Analysis and critique of a research article using an appraisal template *
Participation: 80% preparation and participation in tutorials
* This assessment has a compulsory requirement.
---
Compulsory Requirements
In order to pass this course, each student must complete ALL of the following compulsory requirements:
General Course Requirements:
Tutorial: Attendance Requirement - Students must attend a minimum number of these sessions. - Students must achieve a minimum of 80% tutorial preparation and participation (including completion of tutorial guides).
Course Assessment Requirements:
Written Assignment: Attempt / Submission Requirement - Students must attempt/submit this assessment item to pass the course.
Quiz: Attempt / Submission Requirement - Students must attempt/submit this assessment item to pass the course. - The pass mark for each quiz is 50%. Following completion of each quiz, you will receive a mark. Your final grade for the course will be calculated after considering all assessment items