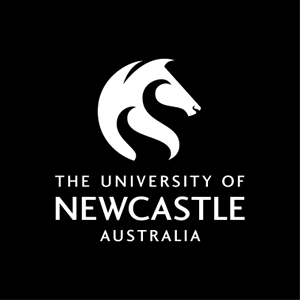 Course handbook
Description
This course has a focus on the further development of the student as a midwife who can safely care for all women and babies, both sick and well. Content includes: newborn screening, the quality use of medicines, medication calculation and the administration of all routes of medication and IV fluid administration. Surgical care, catheterisation and fluid balance charting are introduced and practised in the laboratory and clinical setting.
---
Availability
Not currently offered.
This Course was last offered in Semester 1 - 2017.
---
Learning outcomes
On successful completion of the course students will be able to:
1. Demonstrate 100% accuracy in mathematics with medication and IV calculations for adults and babies
2. Apply knowledge of the law and health policy to the administration of medications, fluids, blood and immunisations
3. Safely administer medications, immunisations, IV fluids and blood products
4. Provide holistic pre, intra and post-operative care to women and babies who experience caesarean births
5. Prevent and collaboratively manage postoperative complications for women and babies
6. Apply the principles of asepsis and wound healing when caring for the surgical wound; including following wound breakdown
7. Recognise and provide appropriate care when the baby has hypoglycaemia, hypothermia, jaundice or is small or large for gestational age
8. Demonstrate mastery of specified clinical skills
9. Demonstrate satisfactory clinical performance
---
Content
Module 1: Medications, Immunisations, IV Fluids and Blood Transfusions
Module 2: Surgical Care
Module 3: Caring for the Woman and Baby when the Baby is Compromised
---
Requisite
This course is only available to students enrolled in the Bachelor of Midwifery program. Pre-requisite- successful completion of MIDI1201 and MIDI1202
---
Assumed knowledge
First Year Bachelor of Midwifery courses.
---
Assessment items
In Term Test: Math calculations ExamNewborn Resuscitation (OSCA) *
Log / Workbook: Learning Package
Practical Demonstration: OSCA (Objective Structured Clinical Assessment)
Participation: Satisfactory Clinical Practice Requirements
Tutorial / Laboratory Exercises: Mental Health Labs (Callaghan Students Only in semester 1)
Participation: Attendance at and participation in Clinical Laboratories *
* This assessment has a compulsory requirement.
---
Compulsory Requirements
In order to pass this course, each student must complete ALL of the following compulsory requirements:
General Course Requirements:
Clinical: Attendance Requirement - Students must attend a minimum number of these sessions. - Students must complete 262 hours of clinical placement, and provide evidence of attendance.
Laboratory: Attendance Requirement - Students must attend a minimum number of these sessions. - Students must complete required number of clinical laboratory hours and demonstrate satisfactory performance. Failure to attend 100% of clinical lab will result in either cancellation or delay in clinical placement.
Course Assessment Requirements:
Participation: Pass Requirement - Students must pass this assessment item to pass the course.
In Term Test: Minimum Grade / Mark Requirement - Students must obtain a specified minimum grade / mark in this assessment item to pass the course. - Student must gain a minimum mark of 90% mastery of Maths for Medications
Pre-Placement Requirements:
NSW Health Verification Requirements - Mandatory NSW Health Verification Requirements must be met.