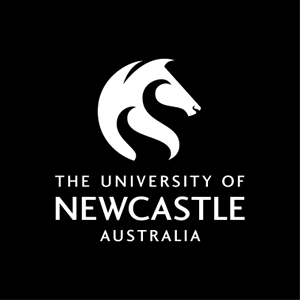 Course handbook
Description
This course further develops communication and decision-making skills relevant to clinical practice. The ethical nature of the midwifery partnership is explored. The Australian College of Midwives - Consultation and Referral guidelines are used to form the basis for identifying under what circumstances midwives need to collaborate with other health care providers.
The course covers the complications that are detected in the antenatal period. The course includes premature labour and birth, complicated and prolonged labour, including surgical birth. Complicated postnatal care including postoperative care and postnatal distress will also be introduced.
---
Availability
Not currently offered.
This Course was last offered in Semester 1 - 2017.
---
Learning outcomes
On successful completion of the course students will be able to:
1. Establish, maintain and conclude ethical partnerships with women
2. Demonstrate advanced skills in sensitive interviewing and therapeutic communications and professional communication
3. Use clinical reasoning and communication skills to inform decision-making by the woman
4. Discuss and explain complications that occur in pregnancy, including: hyperemesis, bleeding in pregnancy, molar and ectopic pregnancies, mental health challenges and hypertensive disorders of pregnancy, gestational diabetes
5. Assess, plan, implement and evaluate care for the woman and/or baby with a health challenge in pregnancy including; bleeding or pain, gestation diabetes or hypertension, the baby is small or large for gestational age
6. Discuss and explain complicated and prolonged labour and birth including prevention, pain and pain relief, induction, augmentation, epidural anaesthetics, electronic monitoring, premature birth and surgical births and recovery
7. Perform fetal monitoring including the interpretation of cardiotocograph tracing, acid-base and lactate levels
8. Assess, plan, implement and evaluate care for the woman and baby during complicated labour and birth including; induction, prolonged labour, cephalic malpresentation, epidural, instrumental and caesarean birth and third stage complications
9. Recognise and respond appropriately when there is deterioration in the condition of the woman, foetus or baby
10. Assess, plan, implement and evaluate care with the woman who has complications in the postnatal period including; post-caesarean care and complications, breastfeeding and/or mother-baby attachment difficulties
11. Discuss the benefits and side effects of the various contraceptive options
12. Apply knowledge gained from this course to the care of a woman where the student has a continuity of care relationship
---
Content
Module 1: Communications, Law, Ethics and Decision-making
Module 2: Fetal Monitoring and Fetal Distress
Module 3: Caring for the Woman and/or Foetus with Health Challenges in Pregnancy
Module 4: Caring for the Woman and Baby during Complicated Labour and/or Birth Including Caesarean Birth
Module 5: Caring for the Woman and/baby who has Postnatal Complications
---
Requisite
This course is only available to students enrolled in the Bachelor of Midwifery program. Pre-requisite- successful completion of MIDI1201 and MIDI1202
---
Assumed knowledge
First Year Bachelor of Midwifery courses.
---
Assessment items
Formal Examination: Closed Book Examination - Accredited Program - use of Memory Aids are not permitted. *
Practical Demonstration: K2m CTG learning packages *
Participation: Preparation for and participation in tutorials *
Online Learning Activity: Online module postings *
* This assessment has a compulsory requirement.
---
Compulsory Requirements
In order to pass this course, each student must complete ALL of the following compulsory requirements:
General Course Requirements:
Tutorial: Attendance Requirement - Students must attend a minimum number of these sessions. - Student required to attend 80% of tutorials
Course Assessment Requirements:
Online Learning Activity: Pass Requirement - Students must pass this assessment item to pass the course.
Participation: Pass Requirement - Students must pass this assessment item to pass the course.
Practical Demonstration: Pass Requirement - Students must pass this assessment item to pass the course.
Formal Examination: Pass Requirement - Students must pass this assessment item to pass the course.