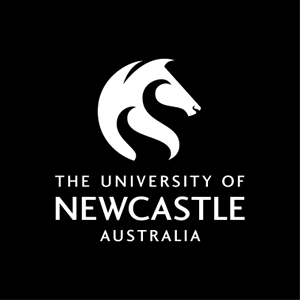 Course handbook
Description
As part of a pre-internship year, this course develops the skills required in surgery and emergency medicine for independent clinical practice, by giving students the opportunity to review and apply previously learned topics. In relation to surgery the focus in this course is orthopaedic surgery with some exposure to other surgical areas. The course will be delivered through clinical attachments and small group tutorials. Students will learn the assessment, diagnosis and management of patients presenting with common orthopaedic conditions.
In relation to emergency medicine, students will observe and participate in the assessment and management of common medical emergencies. Students will be expected to participate in the Emergency Department (ED) at a level similar to the work requirements they will be experiencing in postgraduate year 1 (PGY1). Students will also develop clinical skills, administrative skills and knowledge required for PGY1s including; rational planning of investigations, when to refer patients to medical and surgical teams within the hospital, liaison with general practitioners and a focus on early treatment of the undifferentiated patient.
This course is offered in both Semester IX and Semester X, on a rotating basis. Full-time students who enrol in Surgery/Emergency Medicine must enrol concurrently in Anaesthesia & ICU/Oncology & Palliative Care. In exceptional circumstances, such as when a student fails one of the concurrent courses, enrolments outside of these concurrent arrangements may be approved by the Head of School.
---
Availability
Not currently offered.
---
Learning outcomes
On successful completion of the course students will be able to:
1. Understand the aetiology, epidemiology, pathology, symptoms and signs, natural history and prognosis of common mental and physical ailments with respect to surgery and emergency medicine
2. Understand common diagnostic procedures in relation to surgery and emergency medicine, including their uses and limitations
3. Understand the basic principles of management of common surgical and emergency conditions, including the use of appropriate pharmacological, physical, nutritional, psychological and unorthodox therapies
4. Recognise those common conditions that require urgent assessment and treatment
5. Recognise those conditions whose management current practice places within the responsibility of new graduate medical practitioners
6. Understand the public health impact of emergency surgical procedures in the community, including the epidemiology of common risk factors and early intervention strategies
7. Understand the psycho-social and cultural significance of surgery, including understanding of cultural differences in response to these procedures.
---
Content
Orthopaedic surgery
Pathology, anatomy, and mechanism of injury of common orthopaedic presentations
Clinical skills
Emergency medicine and related topics
Emergency skills: securing patent airway, applying oxygen therapy, external cardiac massage, bag valve mask ventilation, defibrillation, insertion of IV cannula, set up IV infusion, administer blood transfusion, and identify conditions requiring urgent referral.
Interactional skills
Indigenous / Migrant health
Integrated basic science
Health, Law & Ethics
Population Health
Oral Health
---
Assumed knowledge
This course is only available to students enrolled in the Bachelor of Medicine program. Students must have successfully completed the first four years of the Bachelor of Medicine program. Full time students enrolled in MEDI5014 must enrol concurrently in MEDI5013.
---
Assessment items
Professional Task: Orthopaedic Surgery Clinical Supervisors Report
Participation: Attendance at FRS's and Clinics
Log / Workbook: Emergency Medicine Log Book
Literature Review: Orthopaedic Surgery Logbook
Formal Examination: Examination: Formal
Written Assignment: Essays / Written Assignments