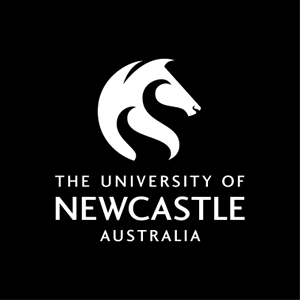 Course handbook
Description
As part of a pre-internship year, this course develops the skills required in anaesthetics and intensive care for independent clinical practice by giving students the opportunity to review and apply previously learned topics. The course will encourage the development of practical and intellectual skills which are essential for the care of patients who are unconscious or suffering from acute life-threatening illnesses. Students will also develop clinical and administrative skills and knowledge required for internship.
The attachment to oncology/palliative care is intended to introduce students to the concept of the multidisciplinary management of cancer. It will focus specifically on the presentation and management of common cancers and their complications at all stages of the disease process, ie from the early/adjuvant setting through to the advanced and terminal stages. Students will develop the knowledge and skills necessary to deal with oncological problems commonly encountered at intern and junior resident level. Clinical teaching will be largely outpatient focused. This course is offered in both Semester IX and Semester X, on a rotating basis. Full-time students who enrol in Anaesthesia & ICU/Oncology & Palliative Care must enrol concurrently in Surgery/Emergency Medicine. In exceptional circumstances, such as when a student fails one of the concurrent courses, enrolments outside of these concurrent arrangements may be approved by the Head of School.
---
Availability
Not currently offered.
---
Learning outcomes
On successful completion of the course students will be able to:
1. Understand the common problems in the community with respect to patients who are unconscious, suffering from acute life-threatening illnesses or malignant diseases, including their aetiology, pathology, symptoms and signs, natural history and prognosis
2. Understand common diagnostic procedures in relation to acute or life-threatening illnesses and common oncological problems including their uses and limitations
3. Understand the basic principles of management of acute or life-threatening conditions, oncological disorders and common conditions associated with them.
4. Understand the psycho-social and cultural significance of acute illness or life-threatening disease and cancer, including understanding of cultural differences in response to these illnesses
5. Understand the principles of the delivery of anaesthesia, intensive care, oncology and palliative care, including pain control, symptom assessment and management
6. Understand the systems of delivery of care and patient management in relation to anaesthesia and intensive care
7. Understand the public health impact in the community, including the epidemiology of common oncological disorders, risk factors and the benefits and harms of prevention, screening (including for genetic disorders) and early intervention strategies.
---
Content
Interactional skills
Indigenous / Migrant health
Integrated basic science
Health, Law & Ethics
Population Health
Oral Health
Operating Theatre Suite, Delivery Suite and Wards
Management of patients in the Intensive Care Unit
Equipment in the Intensive Care Unit
Ethical considerations and decision making in the Intensive Care Unit
Multidisciplinary approach in the Intensive Care Unit
Practical skills in Intensive Care and Anaesthesia
Public health impact of cancer
Cancer patient management
Diagnosis of cancer
Treatment of cancer
Psychosocial impact of cancer
Ethical and cultural significance of cancer
Communication skills
---
Assumed knowledge
This course is only available to students enrolled in the Bachelor of Medicine program. Students must have successfully completed the first four years of the Bachelor of Medicine program. Full time students enrolled in MEDI5013 must enrol concurrently in MEDI5014.
---
Assessment items
Tutorial / Laboratory Exercises: Laboratory Exercises
Participation: Group/tutorial participation and contribution
Formal Examination: Examination: Formal 1
Written Assignment: Oncology Case Write-Up
Formal Examination: Examination: Formal 2
Report: AICU Clinical Supervisors Report
Project: Palliative Care Student Pack