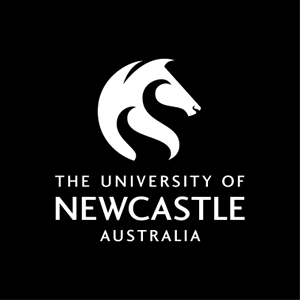 Course handbook
Description
As a component of the pre-internship year, this course develops the skills that will be required for independent clinical practice in medicine. It will provide an opportunity to review previously learned topics. Through active participation in the clinical work of the medical teams to which they are attached, the course will permit students to refine their basic clinical skills and knowledge, to perfect core practical skills that are necessary for internship, and to integrate their knowledge of basic science/physiology with clinical practice. Students will also learn the administrative skills required for internship including rational planning of investigations, appropriate referral to other medical and allied health services, discharge planning, and liaison with community services and general practitioners. This course is offered in both Semester IX and Semester X, on a rotating basis. Full-time students who enrol in Medicine must enrol concurrently in Psychiatry/Primary Health Care Selective. In exceptional circumstances, such as when a student fails one of the concurrent courses, enrolments outside of these concurrent arrangements may be approved by the Head of School.
---
Availability
Not currently offered.
---
Learning outcomes
On successful completion of the course students will be able to:
1. Understand the aetiology, epidemiology, pathology, symptoms and signs, natural history and prognosis of common mental and physical ailments with respect to general medicine.2
2. Understand common diagnostic procedures in relation to internal medicine, including their uses and limitations
3. Understand the basic principles of management of common medical conditions, including the use of appropriate pharmacological, physical, nutritional, psychological and unorthodox therapies.
4. Recognise those common medical conditions that require urgent assessment and treatment.
5. Recognise those medical conditions whose management current practice places within the responsibility of new graduate medical practitioners.
6. Understand the public health impact of common clinical problems specific to internal medicine in the community, including the epidemiology of common risk factors and early intervention strategies
7. Understand the psycho-social and cultural significance of common major medical problems, including understanding of cultural differences in response to illness.
8. Obtain an accurate, problem-oriented, tactful and organised medical history
9. Perform an accurate, problem-oriented, tactful and organised physical examination
10. Interpret and integrate the history and physical examination findings to arrive at an appropriate diagnosis and differential diagnosis, and to identify the personal and social problems to which the illness may give rise.
11. Choose, from the repertoire of clinical skills, those that are appropriate and practical to apply in a given situation
12. Formulate a plan addressing the investigation and management of the patient's illness, and the personal and social problems to which the illness may give rise.
13. Appreciate the importance of taking into account the values and preferences of the patient when considering the investigation and management of illness, and of the need, in all cases, to plan management in concert with the patient.
14. Communicate clearly and sensitively with patients and their families and with other health professionals.
15. Function in the health care team, involving collaboration and cooperation with other team members and understanding the role of each member.
16. Display appropriate professional attitudes regarding the principles of ethics related to health care, and demonstrate the capacity to apply those principles to the care of patients and the legal responsibilities, particularly with respect to patients with medical illnesses
17. Display appropriate professional attitudes regarding the factors that affect the quality and safety of health care.
18. Display appropriate professional attitudes regarding how the cost of care may affect optimal patient care and the benefit to the community of available resources
19. Display appropriate professional attitudes regarding the interaction between the health of individuals and the well-being of populations.
20. Appreciate the responsibility to maintain standards of medical practice at the highest possible level throughout a professional career.
---
Content
The clinical attachment focuses on General Internal Medicine. Depending on the hospital and the patient mix, this may include elements of:

Addiction medicine
Aged care medicine
Cardiovascular medicine
Cerebrovascular medicine
Clinical Pharmacology and Toxicology
Endocrinology
Gastroenterology
Haematology
Immunology & Infectious disease medicine
Neurology
Renal medicine
Respiratory medicine
Rheumatology and musculo-skeletal disease medicine
Therapeutics and quality use of medicines

Therapeutics and quality use of medicines will have specific focus through students' completion of National Prescribing Service web-based therapeutic modules, their responsibilities for ascertaining patients' pre-hospital medications, undertaking medication review in conjunction with the medical team and/or clinical pharmacist, and completing four medication review case studies.

Students are expected to maintain their awareness of indigenous and migrant health issues by spending time with the indigenous / migrant liaison officers at their attachment hospital.

Students are expected to maintain, strengthen and apply their knowledge of integrated basic science, ethics and health law,
population health and interactional skills to health care.
---
Assumed knowledge
This course is only available to students enrolled in the Bachelor of Medicine Program. Students must have successfully completed the first four years of the Bachelor of Medicine program. Full time students enrolled in MEDI5011 must enrol concurrently in MEDI5012.
---
Assessment items
Log / Workbook: Logbook
Presentation: Presentations - Individual
Written Assignment: Essays / Written Assignments
Formal Examination: Examination: Formal
Participation: Group/tutorial participation and contribution
Professional Task: Clinical Assessment - Long Case
Case Study / Problem Based Learning: Patient medication reviews/histories and 4 medication review case studies
Participation: Clinical Attendance
Professional Task: Clinical Supervisor Reports