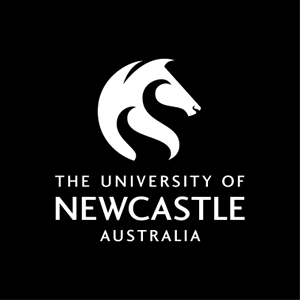 Course handbook
Description
This course is Part A of a multi-term sequence. Part B must also be completed to meet the requirements of the sequence. Students will undertake an individual supervised project. A wide variety of projects may be undertaken, the essential requirements being that the project is broadly related to the field of medicine and that an established and appropriate scientific methodology is to be employed. Evaluation of the suitability of projects will be conducted at the time of application by the Program Convenor for the Bachelor of Medical Science (Honours) and Head of the School of Medicine and Public Health. Integral to this evaluation will be confirmation that the application has been supported by a suitability qualified researcher who is able to commit to supervision of the student over the study period. Projects may be conducted within University laboratories with animals or human samples; on established databases; within a clinical setting; or in the case of appropriate sociological, behavioural or public health research, in other settings. Projects do not necessarily have to be conducted within the University of Newcastle, nor do they need to be supervised primarily by a member of the University of Newcastle academic staff, however in cases where a student wishes to conduct research externally, a University of Newcastle academic staff member should be involved as a co-supervisor. A conjoint appointee may be appropriate as a supervisor, if he or she has adequate research expertise.
---
Availability
---
Learning outcomes
On successful completion of the course students will be able to:
1. Develop interest and skills in the context of a medical research project. This is done within the framework of one year supervised research that culminates in a written thesis.
---
Content
A program of supervised research approved by the Program Convenor and the Head of School, School of Medicine and Public Health. Candidates will present a project report in the form of a thesis. The project is also to be presented orally, and the student will be expected to answer questions relating to his or her project, from a generally scientifically literate audience.
If the research project involves human participants, human tissue or access to personal records, eg medical records, approval must be obtained from the appropriate research ethics committee. If the research project involves animals, approval from the relevant University ethics committee must be sought.
---
Requisite
This course is only available to students enrolled in the Bachelor of Medical Science (Honours) program.
---
Assumed knowledge
Basic grounding in medical sciences as taught in the first three years of the Bachelor of Medicine program.
---
Assessment items
Thesis: Thesis
Presentation: Presentation
---
Contact hours
Callaghan
Individual Supervision
Face to Face On Campus 5 hour(s) per Week for Full Term
There will be a number of scheduled meetings with the Program Convenor, support staff or supervisors.
Self-Directed Learning
Self-Directed 35 hour(s) per Week for Full Term