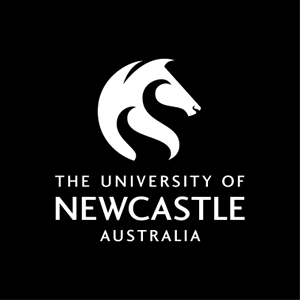 Course handbook
Description
Child law is a unique course in Australia. It brings students from law and social work together to study the law and the social context of the law as it impacts upon children. It builds a foundation for the study of specific laws (child protection, juvenile justice and family law) by exploring human rights, social and legal perspectives. It considers broader legal and social issues that affect children, including:
1. When children are considered capable of making legal decisions (legal capacity).
2. International and human rights law applicable to children in Australia.
3. The nature of inter-professional collaboration on behalf of children in varied legal contexts.
4. Children's interaction with legal processes.
5. Differential impact of laws on certain groups of children, such as Aboriginal and Torres Strait Islander children.
---
Newcastle City Precinct
Semester 2 - 2017
Semester 2 - 2018
---
Learning outcomes
On successful completion of the course students will be able to:
1. Identify the elements of a children's rights approach to legal issues that affect children and young people.
2. Critically analyse the role of law and the limits of the domestic legislative framework from a children's rights perspective.
3. Demonstrate understanding of family, criminal and child protection law, policy and processes as it relates to problem-scenarios concerning children;
4. Critically reflect upon legal material presented in the context of professional practice with children and apply this to problem scenarios, demonstrating awareness of a children's rights approach.
5. Demonstrate understanding of: the different and complementary orientations of professionals who work with children; the skills required to develop collaborative interdisciplinary relationships; and an understanding of the importance of interdisciplinary and holistic responses to children and young people's legal issues.
6. Work more effectively in teams to solve problems.
---
Content
The topics in this course are:
Childhood and Capacity: The Law's Perspective
International Law and Human Rights of Children
Children and the Legal Process
Children and Family Law
Child Protection Law
Violence in the family
Juvenile Justice
Interprofessional practice in legal contexts
---
Requisite
This course is only available to students enrolled in the Bachelor of Social Work (Honours) program. Pre-requisite - Successful Completion of SWRK2001, SWRK2003 and SWRK2200.
---
Assumed knowledge
SWRK1001, SWRK1002, SWRK2003, SWRK2001, SWRK2200, SWRK3007, SWRK3300.
---
Assessment items
Written Assignment: Court Report
Written Assignment: Advocacy Letter
Project: Team Project: Interdisciplinary practice
---
Contact hours
Newcastle City Precinct
Seminar
Face to Face On Campus 3 hour(s) per Week for Full Term
mix of interdisciplinary seminars with law students (LAWS5006; LAWS6096) and some disciplinary seminars for social work only.