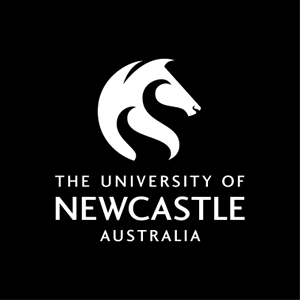 Course handbook
Description
Banking and Finance is the fourth largest sector of Australia's economy, employing more than 400,000 people. Most businesses in other sectors rely on various forms of finance to ensure their long-term growth and stability, and most of us rely on the services of the banking and finance sector in our role as individual consumers.
As the Global Financial Crisis (GFC) of 2008/9 demonstrates, effective and appropriate financial law and regulation is crucially important for the stability and growth of national economies and the global economy as a whole. This course supplements traditional learning methods with interactive techniques including in-class exercises, videos and problem-based learning in order to give students an opportunity to deepen their understanding of how financial institutions and financial transactions are regulated.
The primary focus is domestic Australian law, but relevant international legal issues are also addressed. Depending on which topic a student chooses for his or her major assignment, up to 30% of assessment can be based on financial laws in countries other than Australia. As the GFC demonstrates, regulatory issues in one national economy can have significant global implications.
In terms of career opportunities, the course will be useful for students interested in working in the banking and finance sector or in jobs in other businesses which involve interaction with financial institutions. The course also provides opportunities to critically consider different approaches to regulating finance; a key policy issue which students may be interested in learning more about in their capacity as citizens.
---
Availability
Not currently offered.
---
Learning outcomes
On successful completion of the course students will be able to:
1. Explain the role of finance and finance law in the economy;
2. Demonstrate an integrative understanding of the legal framework for the Australian financial system;
3. Identify and comprehend the constraints within which financial institutions and financial markets and their customers operate;
4. Analyse the contractual relationships between financial institutions and their clients;
5. Identify legal issues arising from financial transactions, and apply the law to fact patterns;
6. Understand the legal basis and regulation of financial products, including negotiable instruments;
7. Engage in oral and written communication within financial law contexts and environments, including by making presentations about financial law issues to groups of people;
8. Apply appropriate problem solving processes, argument and critical thinking within financial law, including by analysing the underlying assumptions inherent in different approaches to financial law and regulation.
---
Content
There will be 9 topics covered in the course: 7 core topics and 2 topics which will be collectively selected by the students taking the course. The 7 core topics will be:
Introduction to the Financial System: Economic, Legal & Regulatory Theory
Overview of Regulation of the Australian Financial System: Including Regulation of Financial Products and Services
Banks and Bank Customers (the legal basis of dealings between financial institutions and their clients, including contract law)
Bills of Exchange & Promissory Notes (negotiable instruments)
Consumer Credit Law
Bankruptcy
The Global Financial Crisis " Regulatory Causes and Consequences

Students taking the course will be invited to collectively select the final 2 topics from the following list:
Other Negotiable Instruments, including Cheques
Payment System
Electronic Payments & Digital Cash
Finance of Transactions: Letters of Credit
Bankers' Duties (including duties in tort, privacy law and consumer protection)
Regulation of Financial Derivatives
Securities and Takeovers (including insider trading)
Finance Law, Terrorism and Crime (financial Laws designed to prevent money laundering and the financing of terrorism)
---
Assumed knowledge
LEGL1001. Students would be assisted if they have completed LEGL2002.
---
Assessment items
Written Assignment: Essays / Written Assignments
In Term Test: Examination: Class
Presentation: In-class Presentation