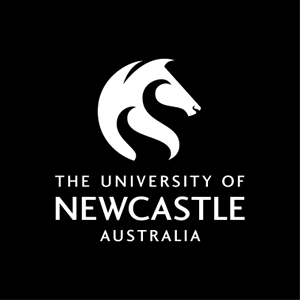 Course handbook
Description
Information Technology is changing business fundamentally. This course overviews the nature of these changes in three distinct, but integrated parts:
1. Development of IT solutions during the 20th century.
2. Contemporary ICT applications and practices.
3. Future opportunities and implications relating to ICT.
While the course is not primarily technically focused the technical aspects needed to understand the implications, opportunities, limitations and management issues relating to ICT in business are covered.
---
Callaghan
Trimester 3 - 2017
Trimester 1 - 2018
WebLearn GradSchool
Trimester 3 - 2017
Trimester 1 - 2018
---
Learning outcomes
On successful completion of the course students will be able to:
1. Understand the fundamental ICT technologies in use today, and be aware of likely ICT developments in the immediate future.
2. Have an appreciation of the nature and extent of the use of ICT within business today.
3. Appreciate the importance of integrating planning and management of ICT into mainstream business management.
4. Develop pro-active approaches to the introduction of innovative ICT applications.
---
Content
Technology: Hardware & software, telecommunications & networking (contemporary and future).
The strategic place of ICT in the modern economy/organization.
The use of ICT within present and emerging business models.
Electronic Trading Cycles.
Contemporary ICT Issues, e.g. Distributed computing, the "cloud", social networking, supply chain re-engineering.
Managing the ICT function within the organization.
Privacy, security, ethical and social impact of ICT initiatives
---
Requisite
This course replaces GEBU6010. If you have successfully completed GEBU6010 you cannot enrol in this course.
---
Assessment items
Tutorial / Laboratory Exercises: Class Discussion & Exercises
Report: Report 1
Report: Report 2
Formal Examination: Final Examination
---
Contact hours
Callaghan
Computer Lab
Face to Face On Campus 2 hour(s) per Week for Full Term
Lecture
Face to Face On Campus 2 hour(s) per Week for Full Term
WebLearn GradSchool
Lecture
Online 2 hour(s) per Week for Full Term
Tutorial
Online 2 hour(s) per Week for Full Term