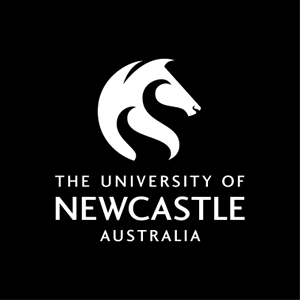 Course handbook
Description
Projects are pivotal for many organisations to achieve their strategic objectives. Successful projects require careful analysis, planning, implementation and monitoring and the ability to create and nurture teams. It is essential that all professionals, whether they are working in the sciences, business, engineering, information technology, health or education have the skills and knowledge to work in and manage complex projects.
To successfully deliver a project, it is important to understand the technical and socio-cultural dimensions of project management. In this course, students learn the practical skills to properly plan, execute, monitor and close successful projects. Since every project relies on the combined efforts of many individuals and groups who are delivering it, the course also explores the best ways to effectively communicate, provide leadership and work with other people in multi-skilled team environment.
Realistic, practical exercises are integrated in to the course so that students experience all aspects of the Project Life Cycle.
---
Availability
PSB Singapore
Trimester 2 - 2018 (Singapore)
---
Learning outcomes
On successful completion of the course students will be able to:
1. Understand the knowledge and skills of project management at a level sufficient to satisfy the knowledge requirements defined by the AIPM for the levels "Certified Practicing Project Practitioner";
2. Demonstrate the importance of both socio-cultural and technical issues in the successful management of a project;
3. Understand how to apply modern project management techniques and tools within their professional area of expertise.
---
Content
All aspects of contemporary project management practice will be covered, with two guiding principles used in formulating exact content and delivery methods. Firstly, the Project Management Body of Knowledge will provide the conceptual framework and guide topic selection. Secondly, examples that are tailored to suit the background and interests of students will be utilised to demonstrate and re-enforce concepts.Topics Covered include:
The Project Management Life Cycle; defining, planning, executing and delivering.
The Project Management Body of Knowledge.
Project selection.
The organisational context: strategy, structure, and people.
Scope estimation, scheduling and budgeting.
The triple constraint: managing time, cost and scope and their effects on quality.
Risk Management.
Team management - communication and human resources.
Contemporary Project Management tools.
---
Assumed knowledge
Basic competency in Microsoft Office packages including Excel.
---
Assessment items
Quiz: In-class test
Report: Essay/Written Assignments
Practical Demonstration: Workshop Exercises
Formal Examination: Final Examination
---
Contact hours
Callaghan
Lecture
Face to Face On Campus 2 hour(s) per Week for Full Term
Self-Directed Learning
Self-Directed 1 hour(s) per Week for Full Term starting in week 1
Workshop
Face to Face On Campus 1 hour(s) per Week for Full Term
Ourimbah
Lecture
Face to Face On Campus 2 hour(s) per Week for Full Term starting in week 1
Self-Directed Learning
Self-Directed 1 hour(s) per Week for Full Term starting in week 1
Workshop
Face to Face On Campus 1 hour(s) per Week for Full Term starting in week 1
PSB Singapore
Lecture
Face to Face On Campus 2 hour(s) per Week for Full Term starting in week 1
Workshop
Face to Face On Campus 2 hour(s) per Week for Full Term starting in week 1