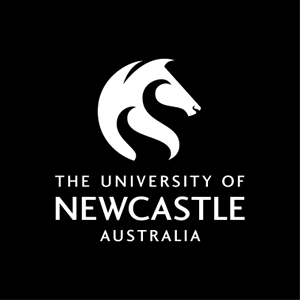 Course handbook
Description
This course focuses on a corporation's or a firm's relationships with its resources, capabilities and its environment. The environment is divided into three aspects; social and cultural; government and political; economic and technological. The course introduces students to the management instruments of particular relevance to a corporation/firm doing business internationally. The course explores the particular challenges of economic integration and globalisation faced by an international business. The globalisation of markets and production provides both challenges as well as opportunities for firms and corporations seeking to engage in international business. This course will contribute to the program by providing students with the essential knowledge required to be global managers. Specifically, the course provides a systematic analytical framework that encompasses economic theories; government policies; national differences in political, economic and cultural business strategies and organisational structures to analyse the micro and macro dimensions of international business.
---
Availability
---
Learning outcomes
On successful completion of the course students will be able to:
1. Equipped with skills and abilities to analyse complex international business issues and strategies.
2. Able to apply the fundamental economic concepts in international business.
3. Able to use and analyse on-line data sources.
4. Conversant with alternative theories, assumptions, applications, debates, and recent development in the area of international business.
5. Able to apply the theories, models and concepts to contemporary issues relating to trade export promotion, WTO and economic integration, international finance, strategy of international business, organisation of international business, and international business operations.
6. Able to critically discuss issues relating to international business decision-making.
7. Able to develop and present a critically reflective, well written, case analysis.
8. Skilled at working both independently and as a member of a group.
---
Content
Contemporary International Business Environment and GlobalisationNational Differences in Political Economy, Cultural, and Legal Systems: Implications for International BusinessTrade, Foreign Direct Investment, and Multinational CorporationsGlobal Monetary Framework and International Business TransactionsInternational Business and Firms Strategies and StructuresInternational Business Operations
---
Requisite
This course is only available to students enrolled in the Bachelor of Business (Honours) program.
---
Assumed knowledge
An Undergraduate degree in business with a credit average.
---
Assessment items
Written Assignment: Essays/Written Assignments
Presentation: Presentations
---
Contact hours
Newcastle City Precinct
Individual Supervision
Face to Face On Campus 1 hour(s) per Week for Full Term
Self-Directed Learning
Self-Directed 2 hour(s) per Week for Full Term
Depending on the number of students enrolled the course will be taught either by Seminar or individual supervision and self directed learning.
Seminar
Face to Face On Campus 3 hour(s) per Week for Full Term