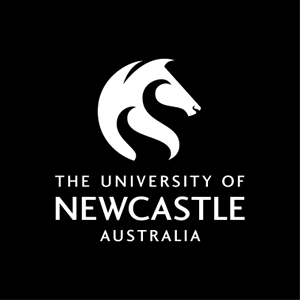 Course handbook
Description
Provides an opportunity for students to study a current field of research in biomedical science in greater depth and to gain the intellectual and professional skills associated with managing, implementing and reporting on a biomedical research project. Students will be assigned to research projects supervised by faculty staff. Students will be required to prepare a literature review on their area of research and prepare a manuscript on the work completed. In addition, they will present their work in an end of semester seminar program. Assessment of performance will be based on student ability to critically analyse the literature in their field, to manage and conduct research in an effective manner and on their written and oral communication skills.
---
---
Learning outcomes
On successful completion of the course students will be able to:
1. Conduct a specialist biomedical research project under the supervision of a member of the academic staff of the School of Biomedical Sciences and Pharmacy.
2. Have advanced knowledge and understanding of a designated biomedical science research project.
3. Enhance their problem solving skills
4. Enhance their written and verbal communication skills
5. Gain an understanding of how to frame a research question and address it appropriately
6. Enhance the skills required to critically analyse information
7. Enhance their self-directed learning skills
8. Enhance a student's ability to work effectively with peers to achieve a positive outcome
9. Gain a deeper knowledge of a particular area of contemporary biomedical science
10. Gain effective time management skills
---
Content
Knowledge and skills used in contemporary fields of biomedical research including cancer biology, molecular neuroscience, experimental pharmacology, reproductive medicine, human genetics, immunology, microbiology, virology and cell physiology
Practical skills required to address a research question
Time management skills
Problem solving skills
Written and verbal communication skills
---
Requisite
This course is only available to students enrolled in the Bachelor of Biomedical Science program.
---
Assumed knowledge
Knowledge equivalent to that gained in Years 1, 2 and HUBS3403, HUBS3404, HUBS3405 and HUBS3204 in Year 3, of B Biomedical Science program
---
Assessment items
Literature Review: Literature Review
Presentation: Project Seminar
Written Assignment: Project Manuscript
Project: Supervisors Report
---
Compulsory Requirements
In order to pass this course, each student must complete ALL of the following compulsory requirements:
General Course Requirements:
Workshop: Induction Requirement - Students must attend and pass the induction requirements before attending these sessions. - Students will be required to undertake a laboratory safety induction in the first few weeks of semester.
---
Contact hours
Callaghan
Lecture
Face to Face On Campus 1 hour(s) per Week for 3 Weeks
Seminar
Face to Face On Campus 12 hour(s) per Term starting in week 13
Project Presentation held over 2 consecutive days
Workshop
Face to Face On Campus 10 hour(s) per Week for Full Term
Project work