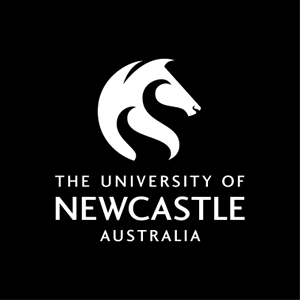 Course handbook
Description
Strategic HRM and ER is the capstone course in the Master of HRM degree and provides a strategic framework for integrating and applying HRM and ER concepts. The need for sustained competitive advantage has made the strategic management of HRM and ER increasingly important to long term business success as it focuses on linking all HRM and ER activities with an organisation's business objectives. As such, Strategic HRM will require students to work at an advanced level to critically analyse HR and ER strategies in relation to their application in the workplace.
---
Newcastle City Precinct
Trimester 3 - 2017
Trimester 2 - 2018
WebLearn GradSchool
Trimester 3 - 2017
Trimester 2 - 2018
---
Learning outcomes
On successful completion of the course students will be able to:
1. Demonstrate critical thinking skills in analysing theoretical and applied perspectives of strategic HRM and ER
2. Analyse problems and develop managerial solutions to employment relations problems at both national and workplace level.
3. Demonstrate applied skills in HRM and ER through exercises and case study work
4. Communicate knowledge of employment relations in both written and verbal formats reactive to both audience and purpose.
5. Investigate and communicate the professional values of HRM including the ethical problems inherent in HRM and ER professional roles, including managers and consultants
---
Content
The topics may be drawn from, but are not limited to the following, and will have a focus on strategy
Understanding Strategic HRM and ER
The goals of HRM and ER, and how they relate to strategy and the process of strategic management
Strategic choice/contingent approaches
Best practice and resource-based approaches
Critical and institutional perspectives
 Designing and Implementing strategic HRM and ER initiatives
Workforce analysis and planning
Managing Employee Voice and representation
Designing incentives and reward systems
Managing individual performance and commitment
Negotiating organisational change
Evaluating HRM and ER systems performance
 Personal and professional competencies and attributes
evaluating HRM/ER effectiveness
Ethics in HRM/ER balancing organisational objectives, professional obligations and personal values
---
Assumed knowledge
40 units in the Master of HRM
---
Assessment items
Written Assignment: Strategic HRM and ER
Case Study / Problem Based Learning: Case study analysis 1
Case Study / Problem Based Learning: Case study analysis 2
---
Contact hours
Newcastle City Precinct and WebLearn GradSchool
Lecture
Face to Face On Campus 1 hour(s) per Week for Full Term starting in week 1
Lecture last hour of 3 hr teaching block
Workshop
Face to Face On Campus 2 hour(s) per Week for Full Term starting in week 1
Workshop first 2 hrs of 3 hr teaching block