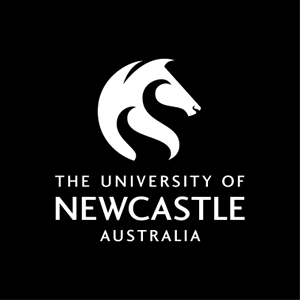 Course handbook
Description
Marketing plays a vital role in creating sustainable competitive advantage for organisations with limited resources, and that operate in dynamic competitive environments. In doing so marketing provides the focus for creating and maintaining value for customers and organisational profit. Drawing from a preliminary review of basic marketing concepts and processes, Marketing Management develops a set of key analytical tools to enhance managers' understanding of, and the ability to, manage key strategic issues and decisions. Marketing Planning and Management is designed as a beneficial stand-alone unit for all managers and provides a strong foundation for further marketing studies.
---
UoN Singapore
Trimester 2 - 2017 (Singapore)
WebLearn GradSchool
Trimester 2 - 2017
Trimester 3 - 2017
Sydney Elizabeth Street
Trimester 2 - 2017
Trimester 3 - 2017
Newcastle City Precinct
Trimester 2 - 2017
Trimester 3 - 2017
---
Learning outcomes
On successful completion of the course students will be able to:
1. Demonstrate a comprehensive understanding of the role of marketing within the organisation;
2. Apply marketing principles to analyse problems and propose solutions;
3. Identify and explain the elements of a marketing plan;
4. Discuss strategic and marketing planning, and apply a strategic framework to marketing issues and decisions;
5. Effectively communicate marketing knowledge in a written context; and
6. Work collaboratively to challenge and develop ideas.
---
Content
The topics in this course include:
Understanding marketing; the marketing process, orientation and the strategic environment; Ethics and social responsibility.
Business and marketing strategies, competitive advantage, business capabilities and value creation
Augmented product, marketing research, planning process and plans; situation analysis and the SWOT
Understanding customers and consumers: market segmentation, targeting and positioning; consumer perceptions and perceived value
The marketing mix
Knowing your product and deciding on the market; product-market and competitor analysis, managing brands
New product development, service-products and the marketing plan
Costing issues and pricing strategies: life cycle, skimming and penetration pricing
Value based relationship management; IMC and the market space
Designing market-driven organizations; Deliver the value proposition; logistics
Implementing the marketing plan; globalization issues
---
Requisite
This course replaces GSBS6010. If you have successfully completed GSBS6010 you cannot enrol in this course.
---
Assessment items
Online Learning Activity: Weekly Online Discussion Board
Report: Group Report - Marketing Planning
Report: Individual Reflective Report - Marketing Planning
Formal Examination: Final Examination
---
Contact hours
Newcastle City Precinct, UoN Singapore, Sydney Elizabeth Street and WebLearn GradSchool
Lecture
Face to Face On Campus 3 hour(s) per Week for 12 Weeks