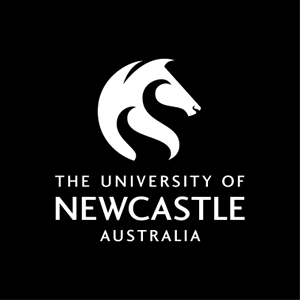 Course handbook
Description
Fuels are currently the mainstay of our energy industry. However, environmental concerns and a desire to optimise efficiency in the energy industry mean that the fuels and energy area is subject to great change. Geology of Fuels deals in part with formation of, exploration for, recovery and utilisation of fossil fuels, specialising in coal. The course deals with tectonics of coal and coal seam gas formation, evolution of the flora and fauna from which they form, environments of formation, maturation, marketing, utilisation and environmental aspects of energy generation including fossil fuels and laternative baseload power sources. Students present a seminar on a topic of their choice related to fuels or energy, to develop an area of specialisation prior to entering the workplace, or undertaking research.
---
Callaghan
Semester 2 - 2017
Semester 2 - 2018
---
Learning outcomes
On successful completion of the course students will be able to:
1. Describe the types of tectonic and basinal environments in which fossil fuel resources are found; the development of hydrocarbon-forming flora; and phenomena required for the formation of significant coal measures;
2. Identify the microscopic material components of coal and be able to interpret this knowledge in the modelling of a coal resource, and evaluation of its marketing and utilisation potential;
3. Describe the characterisation methods used routinely and in research to classify coal deposits in terms of their utilisation and marketing potential; be able to describe the key technologies using coal for energy, steelmaking and high technology, value-added carbon products;
4. Present verbal and written scientific information coherently, by researching and presenting a seminar in class concerning fuel science and writing articulate essays/reports showing understanding of the Fuels course material for the purpose of Professional Development.
5. To apply practical field methods routinely used in fuels exploration, such as logging of drill core onto computerised systems, plotting of logged data, interpretation of geological and geophysical logs of core, mapping of seam outcrops and sections from drillhole data, interpretation of coal seam gas field data for assessment of prospects, and assessment of the quality and validity of the data obtained.
6. Experience the skills, duties and environment of the fuels geologist in the local area by visiting a local mining operation for induction and education by the mine geologist.
7. Understand the benefits and drawbacks of fossil fuels such as coal and coal bed methane (CBM) compared to other potetial baseload energy sources, in terms of the impacts of recovery, utilisation and wastes management
---
Content
Lectures in GEOS3160 cover:
depositional environments of peat formation
tectonic environments of peat/coal deposits
evolution of flora/fauna which contribute to organic deposits
maturation of organic deposits
coal exploration methods
utilisation of coal and developing technologies
origin, source, migration, and entrapment of coal seam gas
world distribution of coal and coal seam gas
techniques used in the detection, evaluation and recovery of fossil fuels
carbon dioxide sequestration methods
impacts of current recovery and utilisations of fossil fuels
overview of alternative baseload energy sources
Laboratory sessions and excursions increase the practical component of the course and raise students' exposure to the application of the course content in the industry itself.
---
Assumed knowledge
GEOS1040 and GEOS2200
---
Assessment items
Tutorial / Laboratory Exercises: Lab Exercises *
Written Assignment: Assignments
Presentation: Seminar Presentation
Formal Examination: Formal Examination *
* This assessment has a compulsory requirement.
---
Compulsory Requirements
In order to pass this course, each student must complete ALL of the following compulsory requirements:
General Course Requirements:
Practical: Induction Requirement - Students must attend and pass the induction requirements before attending these sessions. - In order to participate in this course, students must complete a compulsory fieldwork induction.
Course Assessment Requirements:
Formal Examination: Pass Requirement - Students must pass this assessment item to pass the course.
Tutorial / Laboratory Exercises: Pass Requirement - Students must pass this assessment item to pass the course.
---
Contact hours
Callaghan
Field Study
Face to Face Off Campus 1 day(s) per Term Full Term
Lecture
Face to Face On Campus 2 hour(s) per Week for Full Term
Practical
Face to Face On Campus 4 hour(s) per Week for Full Term