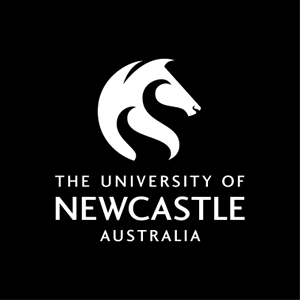 Course handbook
Description
Motor control encompasses an area of study that explains how we coordinate and control voluntary movement. This course explores the underlying neurophysiology of motor control and the concepts and processes that underpin controlled movement. Students gain a greater understanding of the structure of the nervous system and how it affects motor control following the completion of this course. In addition, students gain a better understanding of how motor performance can be measured and of the associated theories and concepts that underpin the control of voluntary movement such as attention, memory and sensory information.
---
Ourimbah
Semester 2 - 2017
Semester 2 - 2018
---
Learning outcomes
On successful completion of the course students will be able to:
1. Classify motor skills based on their specific characteristics
2. Understand how different aspects of motor control can be measured;
3. Describe the components of the central nervous system;
4. Define underlying theories of motor control;
5. Discuss how sensory information affects motor control;
6. Describe how attention and memory can affect performance motor skills;
7. Understand how motor control concepts are applied in sports practice settings;
8. Understand how motor control can be applied to injury rehab and injury prevention settings;
9. Work together in small groups.
---
Content
Classification of motor skills
Measuring motor performance
Structure of the nervous system
Integrative functions of the central nervous system
Neuromotor basis for motor control
Theories of motor control
The role of vision, touch and proprioception in motor control
Action Preparation and Planning
Influence of attention capacity and memory on motor control
---
Requisite
This course replaces SPOR2060. If you have successfully completed SPOR2060 you cannot enrol in this course.
---
Assumed knowledge
BIOL1040 Introduction to Biology 1 EXSS1010 or SPOR1010 Foundations of Exercise and Sport Science
---
Assessment items
Formal Examination: Examination: Class Examination: Formal
In Term Test: Mid semester examination - Laboratory Exercises
Presentation: Oral presentation
Participation: Group/tutorial participation and contribution
---
Compulsory Requirements
In order to pass this course, each student must complete ALL of the following compulsory requirements:
General Course Requirements:
Laboratory: Attendance Requirement - Students must attend a minimum number of these sessions. - Students must attend 80% of the scheduled laboratories to ensure practical skill competency is demonstrated within the course. If a student cannot meet the compulsory requirement of 80% attendance they must apply for adverse circumstances with supporting documentation for non-attendance.
Laboratory: Induction Requirement - Students must attend and pass the induction requirements before attending these sessions. - In order to participate in the course students must complete a compulsory laboratory induction and WH&S induction including testing equipment usage and emergency evacuation procedures.
---
Contact hours
Ourimbah
Laboratory
Face to Face On Campus 2 hour(s) per Week for Full Term
Lecture
Face to Face On Campus 2 hour(s) per Week for Full Term