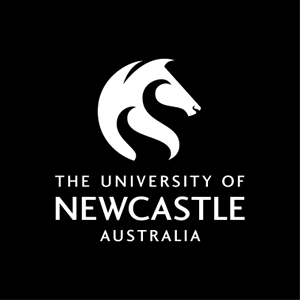 Course handbook
Description
Content reflects a developmental approach to working with young children with sensory and multiple disabilities with consideration to the impact of vision impairment and multiple disability on growth and development. Course considers the impact of multiple disabilities on learning and development of children with vision impairment from a trans-disciplinary approach to serving children who have sensory and multiple impairments. Candidates will examine research in vision impairment and sensory-multiple impairment. The course will prepare reflective and innovative professionals as leaders who ensure the development of students with vision impairments and/or sensory and multiple disabilities within dynamic social and educational contexts.
---
Availability
Not currently offered.
---
Learning outcomes
On successful completion of the course students will be able to:
1. Knowledge of typical and atypical development of infants and young children in the following developmental areas: gross motor, fine motor, cognition, communication, social-emotional (including self-concept and self-esteem), and daily living skills;
2. Understanding of the effects of vision impairment or multiple disability on psychosocial, cognitive and motor development as these relate to independent orientation and mobility; ;
3. Knowledge about options available for special needs individuals whose unique characteristics profoundly affect teaching and learning processes, for example students who are deafblind;
4. The ability to assess infants and young children to determine eligibility for services of those with and without specific visual diagnosis, but who do not appear to be functioning visually by direct observation or parent report;
5. The ability to develop, coordinate, and/or implement an appropriate program for infants and young children with vision impairments and their families; and to act as a service coordinator for families to acquire and coordinate needed services from schools and other resources;
6. Knowledge of individualised family service planning (IFSP), and ways it differs from the individualised education program (IEP);
---
Content
The following main topics will be included in the course content framework. The subtopics are suggested but are not intended to limit content, but the order of presentation and relative emphasis may vary with the instructor.
Sensory Disabilities including subtopics like (a) Commonwealth and State/Territory definitions, and (b) Federal, State & Territory legislation and regulation.
Needs and Services including subtopics like (a) specific disabilities, (b) types of assessment tools, and (c) community resources.
Home Environment with possible subtopics like& accessibility, parental attitudes, nutrition/physical activities, ego and self-esteem building, interpersonal relationships, and environmental assessment.
Organisational Environment with possible subtopics like& mainstreaming, special programs, staff attitudes, developmental activities, behavioural techniques, role of staff members, environmental organization, program planning, technological aids, parent-teacher cooperation, and individual education or family service plans.
Aids to Assist Young Children with Vision Impairment with possible subtopics like& sensory aids, technological aids, equipment sources, building on individual resources, or needs assessment.
---
Requisite
This course is only available to students enrolled in the Graduate Certificate in Educational Studies programs (11008 or 12365) or Master of Special Education programs (10936, 12356, or 40014).
---
Assumed knowledge
Assumed knowledge would reflect the expectation of an understanding of children, with or without a disability, to the level of a professional qualification in education, early childhood education, speech-language pathology, audiology, nursing, or psychology/developmental psychology.
---
Assessment items
Written Assignment: Assignment 1
Written Assignment: Assignment 2
Report: Reports