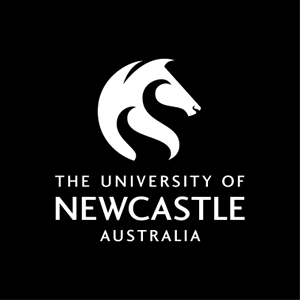 Course handbook
Description
This course allows students to research and consider the role and value of Personal Development, Health and Physical Education (PD/H/PE) in contemporary society and the broader curriculum. Students will explore the principles and practices of teaching and learning in post-compulsory PD/H/PE, experience planning and programming for Stage 6 PD/H/PE, Community and Family Studies (CAFS), Sport, Lifestyle and Recreation (SLR), PD/H/PE Life Skills as well as Crossroads courses. Students will also explore course assessment requirements of the Higher School Certificate for Stage 6 PD/H/PE, information technologies and resources for teaching and assessing senior students.
---
---
Learning outcomes
On successful completion of the course students will be able to:
1. Demonstrate knowledge and understanding of the role of PD/H/PE in the post compulsory school curriculum (Year 11-12);
2. Demonstrate an understanding of the rationale, content and policies related to Stage 6 PD/H/PE, CAFS, SLR and Life Skills syllabi as well as the Crossroads senior course;
3. Demonstrate skills in, and show knowledge of, the nature, sources and application of information technology resources for the senior syllabi being studied in this course;
4. Develop an understanding of the HSC requirements for Stage 6 syllabi studied in this course
5. Develop increasing competence in the areas of assessment, reporting and evaluation procedures for Stage 6 learning;
6. Demonstrate an understanding of teaching practices that fosters lifelong learning;
---
Content
Curriculum overview of Stage 6 senior school studies.Programming for Stage 6 - 2 Unit PDHPE.Stage 6 assessment requirements.Programming and assessment design for Stage 6 Community and Family Studies course.Programming and Assessment for Sport, Lifestyle and Recreation courses.Programming and implementation of the Crossroads/PDHPE 25 hour compulsory senior course.Programming and assessment of other Stage 6 HPE related courses including Life Skills/Special Education requirements.Effective principles and practices of teaching and learning for senior school studies.Critical reflection of state, national and global senior studies.
---
Requisites
Students must meet the Teacher Education Milestone and be active in 12370 OR 12218 OR 40107 OR 40108 to enrol in this course.
Enrolment in this course is dependent on meeting the teacher education admission milestone of successful completion of - Three HSC band 5s (including one in English) or - 80 units of UoN courses or - Regulatory authority approved comparable pathways or - Commencement in the program pre 2016
---
Assessment items
Written Assignment: Programming
Formal Examination: Examination
---
Contact hours
Callaghan
Tutorial
Face to Face On Campus 2 hour(s) per Week for 12 Weeks