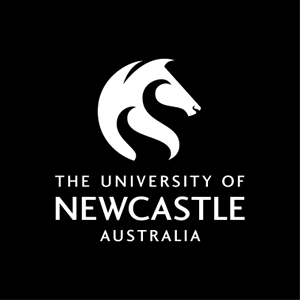 Course handbook
Description
Students in this course analyse the ways in which gender, class, culture, ethnicity, 'race', religion, disability and family forms diversity and diverse social relations in the early years. It also considers broader ecological factors such as the media, technology and broader societal changes and their influences. The course will also examine particular anti-bias approaches to create multicultural spaces for young children where diversity is respected and celebrated.
---
Callaghan
Semester 2 - 2017
Semester 2 - 2018
Ourimbah
Semester 2 - 2017
Semester 2 - 2018
---
Learning outcomes
On successful completion of the course students will be able to:
1. Apply critical multiculturalism theoretical perspectives in theory and praxis with respect to diversity and inclusion with children
2. Argue personal position by reflecting critically on the politics of differences such as race, gender, class, ethnicity, culture, English as a an additional language, poverty, diverse family forms, (dis)ability, and religion
3. Create socially inclusive curriculum planning and pedagogy for all children and their families in early childhood settings
4. Challenge existing education inequity with critical pedagogical practices to engage learners of diverse language, cultural, social, racial, and ethnic backgrounds
5. Understand the ecological factors' impact on young children and their education.
6. Identify issues related to guiding children's behaviour in socio-culturally complex early childhood sites to plan classroom activities.
---
Content
Theoretical perspectives to understand diversity.
Divisions, structures and discourses that constitute diversity.
Issues and social relations related to diversity in early childhood settings and the broader community.
Ecological factors that influence young children and their education.
Particular anti-bias approaches, curriculum and pedagogy in early childhood.
Critical self-reflective practice.
---
Requisites
Students must meet the Teacher Education Milestone and be active in the B Teaching (Early Childhood and Primary) (Honours) (12366) OR B Education (Early Childhood & Primary) (40105) OR B Education (EC & Primary) (Hons) (40109) to enrol in this course.
Enrolment in this course is dependent on meeting the teacher education admission milestone of successful completion of - Three HSC band 5s (including one in English) or - 80 units of UoN courses or - Regulatory authority approved comparable pathways or - Commencement in the program pre 2016
---
Assessment items
Written Assignment: Assignment 1
Presentation: Presentations: Group
Written Assignment: Assignment 2
---
Contact hours
Callaghan and Ourimbah
Lecture
Face to Face On Campus 1 hour(s) per Week for 13 Weeks
Tutorial
Face to Face On Campus 14 hour(s) per Term Full Term