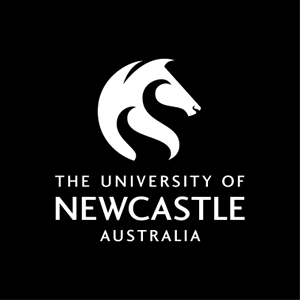 Course handbook
Description
Supervised research on an economic issue (theoretical or empirical or both) is an integral part of a student's Honours research program. This thesis course covers two semesters and is intended to provide students with the opportunity to investigate real world issues with the aim of providing sound theoretical and empirical evidence, or interpretation, to explain real world phenomena. Students are expected to submit a 15,000 word thesis at the completion of this course.
---
Availability
Not currently offered.
This Course was last offered in Semester 2 - 2014.
---
Multi-term sequence
This course is part of a multi-term sequence. Both Part A and Part B must be completed to meet the requirements of the sequence. Part A and Part B must be completed in consecutive terms. Students must complete Part A before completing Part B. Students must complete the sequence within a twelve month period. If students complete Part A but are unable to complete Part B within the timeframe, they must re-enrol in Part A.
---
Learning outcomes
On successful completion of the course students will be able to:
1. Identify research problem(s) and proceed to undertake independent research to investigate and report evidence to support or refute the claims.
2. Demonstrate their ability to undertake research at a professional standard and communicate their findings in a professionally acceptable manner.
3. Demonstrate general expertise in applied economics.
---
Content
This course exposes students to empirical, theoretical and conceptual research and methods which they did not encounter in the past programs and which are necessary for them to undertake the substantial research involved in a research thesis.This course involves the planning, execution and writing up of an original research project. The thesis may be empirical or theoretical or conceptual in nature in any area of applied economics.
Students enrolled in this course are expected to develop skills that will enable them to undertake a critical literature review that provides a sound basis for developing research questions, objectives and testable hypotheses, sound research methodology. Strong emphasis is placed on interpretation of results and drawing sound conclusions. It is expected that students and supervisors will meet regularly and consult the Honours Co-ordinator and/or Head of the Economics Discipline on matters relating to the honours program. It is important that students and supervisors ensure early in their program that the proposed research topic is doable within the time constraints of the Honours program. It is important to emphasise that research project deemed to be too time consuming or resource demanding will not be approved by the Head of Discipline.
---
Requisite
This course is only available to students enrolled in the Bachelor of Commerce (Honours) program.
---
Assumed knowledge
An undergraduate degree with at least a GPA of 5.0 with a major in a relevant business discipline
---
Assessment items
Thesis: Written Thesis in collaboration with supervisor