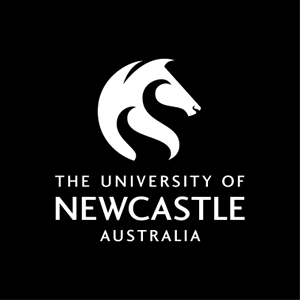 Course handbook
Description
This course introduces students to the basic concepts and the principles of money and credit and banking, including central banking and monetary policy, with focus on countries of the Asia-Pacific. Theoretical, operational, regulatory and policy aspects of banking/financial systems and their vulnerabilities to shocks, both domestic and external, are discussed using contemporary examples. An introductory analysis will be given of the role and function in the world economic portfolio of the fast-growing Islamic banking and finance industry since its modern emergence in the 1990s.
The course design is optimised for student attendance at all workshops. Course materials are analytical, policy-oriented and therefore challenging. The workshop programme provides a logical structure for the topics under discussion, emphasises key concepts, relations and models, and reports empirical evidence and events from across the globe to draw broad policy implications. The workshop programme reviews key concepts and models and analyses the key issues using applied examples. Workshops provide opportunities for students to raise their own questions to explore points that are not clear.
---
Newcastle City Precinct
Semester 2 - 2017
Semester 2 - 2018
---
Learning outcomes
On successful completion of the course students will be able to:
1. Identify the principles behind the workings of the financial system;
2. Demonstrate knowledge about the evolution of financial markets and various credit instruments; and the evolution of money and its functions;
3. Analyse the operations of equity and debt (bond) markets including interest-rate movements;
4. Demonstrate an understanding of the history, evolution, structure, operations and regulation of modern central banking and financial systems together with the design and conduct of monetary policy, with particular focus on the Asia-Pacific.
5. Demonstrate an understanding of the principles of modern commercial banking and operational issues within a globalised economic system;
---
Content
Lectures may include, but are not restricted to, the following topics:
Introduction to money, credit and banking
Credit markets and interest rates
Commercial banking, including Islamic banking and finance
Central banking and monetary policy, including key monetary relations, with a focus on the Asia-Pacific
International financial institutions and financial structure and the regulation of international banks and other financial institutions
---
Assumed knowledge
ECON2001, ECON2002
---
Assessment items
In Term Test: In class tests
In Term Test: Mid-Semester Examination
Essay: Research Essay
Formal Examination: Final Examination
---
Contact hours
Newcastle City Precinct
Workshop
Face to Face On Campus 2 hour(s) per Week for Full Term
Students are expected to complete 4 hours of guided learning via online preparation, lectures, interactive workshops, tutorials, discussion groups or self-directed learning and an additional 6 hours of independent study per week.