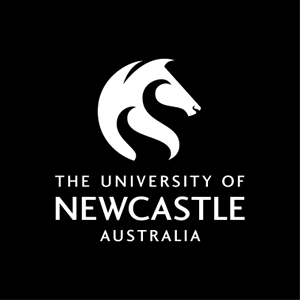 Course handbook
Description
Intermediate micro-economics expands on the concepts and ideas developed in the previous subject (ECON1001), building an applicable models and tools for empirical analysis. The students build microeconomic models of the market including individual decision maker and the firm in order to measure and understand market forces, constraints and failures. Additionally, students analyze the impact of International Trade, Public Policy, Poverty and Welfare. By the end of the subject students should have an intermediate (more advanced) understanding of economic models and how to apply them to all conceivable economic problems from business, industry, politics, society and the environment.
The course is designed for students who have successfully completed an introductory economics course (such as ECON1001) and extends microeconomic principles in order to analyze and model economic events at the local, national and international levels. While the mathematics requirement for the subject is not extreme, is essential to be able to fully grasp and apply the material. This subject provides the entry point into the study of the more advanced economic specializations such as behavioral or experimental economics, industrial organization, labor economics or game theory.
---
Availability
PSB Singapore
Trimester 3 - 2018 (Singapore)
Trimester 2 - 2018 (Singapore)
---
Learning outcomes
On successful completion of the course students will be able to:
1. Critically assess traditional approaches to consumer, producer and market structure theories and have insights into alternate perspectives.
2. Apply microeconomic concepts to inform business decisions and governance in the workplace and develop an appreciation of synergies with other disciplines in the business faculty.
3. Demonstrate a proficiency in utilising numerical and graphical techniques.
4. Work collaboratively when communicating microeconomic principles and their applications.
5. Apply microeconomic theory to explain and inform real world economic events and debates.
---
Content
This course may include but is not limited to the following topics: 
Economic Models.
Utility, Choice and Demand.
Market Structures.
Uncertainty.
Game Theory.
Production, Costs and Supply.
Market Structures.
General Equilibrium and Welfare
Market Failures.
Behavioural Economics.
---
Requisite
Students must have successfully completed ECON1001.
---
Assumed knowledge
ECON1001
---
Assessment items
Written Assignment: Assignment 1
Written Assignment: Assignment 2
Formal Examination: Formal Exam
---
Contact hours
Newcastle City Precinct and PSB Singapore
Workshop
Face to Face On Campus 2 hour(s) per Week for Full Term
Students are expected to complete 4 hours of guided learning via online preparation prior to weekly workshops and then undertake an additional 6 hours of independent study per week that may include discussion groups or self-directed learning.