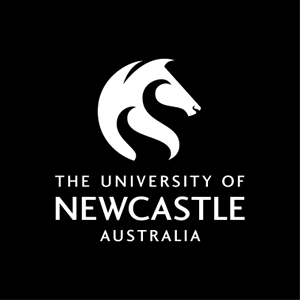 Course handbook
Description
This course develops a student's skills and competencies in the final preparation and communication of research findings. The research project, as either a thesis or creative project/exegesis, will be finalised under the supervision of the student's honours research supervisor. It involves discussion of research findings, their reconciliation with existing bodies of literature, and the developments of texts which form edits, drafts or sections of the final research project. The thesis as a research project will engage with research presentation in a traditionally accepted way. Rather than the creative project/exegesis being a post-hoc 'theorisation' of the creative work, it should explicate and analyse the work and processes involved and demonstrate the common research objective which underpins it. This course includes presentation of research findings and the submission of a completed research project, i.e. thesis or creative project/exegesis, which will be theoretically, methodologically and technically sophisticated for which a final grade will be given.
---
Callaghan
Semester 2 - 2017
Semester 1 - 2018
Semester 2 - 2018
---
Learning outcomes
On successful completion of the course students will be able to:
1. The ability to plan and carry out independent research in communication and media arts;
2. The ability to engage with prior literature and creative material and articulate the relevance of the thesis or project to existing literature and work in the field;
3. The ability to select and administer appropriate methods for collecting and analysing production material and research data;
4. A development of critical and analytical skills;
5. Research, project and time management skills and
6. Thesis writing and production skills.
---
Content
The content of the research project in the discipline of communication and media will be substantially determined by the student, in that they will choose, in consultation with the Head of School and Honours Co-ordinator, the topic of their thesis or project and on this basis will be allocated a Supervisor from within this disciplinary area of the School.
The theoretical and methodological approaches appropriate to the domain of concern of the discipline of communication and media.
An engagement with presentation skills appropriate to Honours level research.
Discussion of research findings using appropriate communication skills.
Editing, drafting for final presentation written, audio or visual texts or combinations of these.
Finalising a theoretically, methodologically and technically sophisticated research project.  
---
Assumed knowledge
CMNS4110 CMNS4120 CMNS4130
---
Assessment items
Project: Projects
---
Contact hours
Callaghan
Individual Supervision
Face to Face On Campus 1 hour(s) per Week for Full Term
The Supervisor will be responsible for arranging regular consultations with the student, the frequency will be agreed early in the student's candidature. 1 to 2 hours per week consultation time for full-time students when averaged over the semester.
Tutorial
Face to Face On Campus 4 hour(s) per Week for 1 Weeks