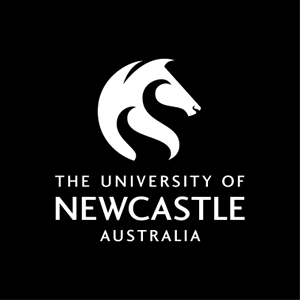 Course handbook
Description
This unit of study focuses on theory and management of public relations campaigns. Students will be critically exposed to a range of public relations campaigns and different strategies and theories of public relations campaigns. Ethical issues in campaigning will be a major consideration. Students will learn about managing a campaign, including: planning of the project; developing budgets; preparing briefing notes and evaluation guidelines; identifying and managing required research; media relations and advocating the campaign plan to stakeholders and funders. Students will also be introduced to media management as it applies to campaigns across the range of mediums in which contemporary public relations is practised.
---
UoN Singapore
Trimester 2 - 2017 (Singapore)
---
Learning outcomes
On successful completion of the course students will be able to:
1. Identify and apply appropriate theoretical concepts to the development of an effective public relations campaign;
2. Critically analyse and evaluate a range of case studies regarding public relations campaigns;
3. Creatively design and implement a public relations campaign to meet client objectives;
4. Develop suitable and measurable objectives for public relations campaigns; critically evaluate techniques for campaign effectiveness;
5. Demonstrate a critical appreciation of research relevant to planning and evaluating public relations campaigns;
6. Justify and defend their positions and final conclusions relating to the design of a public relations campaign;
7. Construct and present a portfolio of innovative work undertaken for a client project;
8. Demonstrate effective group/team work by contributing to the planning, research, analysis, and reporting components of a group project, and supporting and encouraging other group members.
---
Content
Topics will include:
Public Relations Campaigns in the 21st century
Contemporary Public Relations Theory as it applies to campaign
Understanding Campaign Research
Campaign Evaluation
Community Relations and Stakeholder Engagement
Marketing Public Relations
Events as part of campaigns
Risk management in campaigns
Emergency Crisis Communication
Traditional and Social Media Management in campaigns  
---
Assumed knowledge
Completion of all 1000-level and 2000-level public relations major courses and CMNS3530 PR Strategy and CMNS3520.
---
Assessment items
Written Assignment: Case Analysis Report - Individual Mark
Written Assignment: Campaign Plan Report - Group Mark
Presentation: Campaign Plan Group Pitch - Individual Mark
Journal: Lecture Learning Journal
---
Contact hours
Callaghan and UoN Singapore
Lecture
Face to Face On Campus 1 hour(s) per Week for 12 Weeks
Tutorial
Face to Face On Campus 2 hour(s) per Week for Full Term