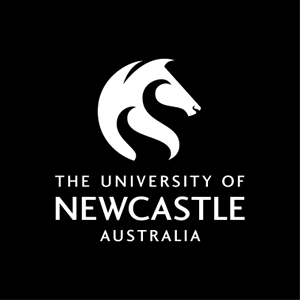 Course handbook
Description
Provides students with the skills, knowledge and ability to create a short screen based drama shot on Video. Students will be required to propose a script for a short drama. In consultation with academic staff, the most attractive of these proposals will be crewed. Students will then be required to budget, script, schedule, shoot, and post produce the chosen proposal. The emphasis in this course will be on creative engaging and original treatment of the story which is sound in its production techniques and thorough in its implementation. This large group project will emphasise communication, collaboration and creativity processes for location filming practices.
---
---
Learning outcomes
On successful completion of the course students will be able to:
1. Develop skills, knowledge and understanding of screen-based drama production practice by allowing students to build on existing skills through production roles and collaborative group work;
2. Encourage development and critical analysis of original ideas for both editorial content and aesthetic techniques for screen based drama productions;
3. Provide students with the practical opportunity to further develop their individual and social creative processes for screen-based drama productions through collaborative work;
4. Provide an awareness and understanding of the industry expectations in regard to OHS issues, risk assessments, budgeting, ethical and moral issues, and safe working practices.
---
Content
Topics to be covered are:
Professional production practices and creative processes for screen-based practitioners working in collaborative groups.
Industry expectation for screen-based production budgets, planning and scheduling, risk assessments, legal and copyright issues.
Editorial, technical and aesthetic content development for screen based drama productions.
Planning and realising a screen-based drama production on time and within a limited resource base.
---
Requisite
This course is only available to students enrolled in the Bachelor of Communication and the Bachelor of Creative Industries, and associated combined degree programs.
---
Assumed knowledge
CMNS2035
---
Assessment items
Project: Video Diary
Report: Crew role paperwork for a short film
Project: Short film 6 minutes
Journal: Exegesis about Short Film practice
---
Compulsory Requirements
In order to pass this course, each student must complete ALL of the following compulsory requirements:
General Course Requirements:
Tutorial: Induction Requirement - Students must attend and pass the induction requirements before attending these sessions. - In order to participate in this course, students must complete a compulsory safety induction (equipment usage).
---
Contact hours
Callaghan
Lecture
Face to Face On Campus 1 hour(s) per Week for Full Term
Studio
Face to Face On Campus 7 hour(s) per Week for 2 Weeks
Tutorial
Face to Face On Campus 25 hour(s) per Term
2 hours per week for full term and 1 hour per week for 1 week