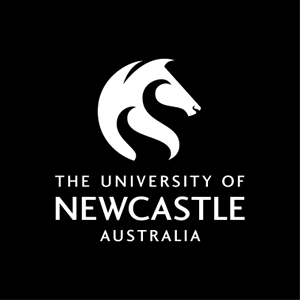 Course handbook
Description
Examines the principles of sustainable re-development; the way natural and human systems build resilience; and the use of ecology-based thinking to reduce underlying risk factors, and to frame mitigations/adaptations in advance of predictable change.
---
Availability
---
Learning outcomes
On successful completion of the course students will be able to:
1. Demonstrate a sound understanding of Environmentally Sustainable Development (ESD) and Integrated Systems Thinking (IST).
2. Assess Environmental Impacts and Risks at any stage in the planning, adaptation, preparation, respense or recovery phase of the Disaster Management Cycle (DMC).
3. Demonstrate the ability to integrate environmental sustainability principles in planning and decision making at each phase of the DMC and in any re-development process so that vulnerability is reduced and the conditions for resilience, effective adaptation and recovery are secured.
4. Demonstrate an understanding of and the ability to actively participate in Disaster Management Operations in a changing policy environment.
5. Ability to identify opportunities for systemic change and the capacity to communicate and to promote sustainable outcomes in the Disaster Management environment.
6. Outline inclusive cross-sectoral processes and tools that can be used in scoping development (ESD) and redevelopment (ESR) strategies to reduce vulnerability whilst ensuring the resilience and vigour of life supporting ecosystems.
---
Content
Principles of Environmentally Sustainable Redevelopment and Environmental Risk Assessment; Natural Systems - Ecology, Ecosystem Services, Complexity, Landscape Integrity, Renewal Patterns, Resilience and Adaptation
Anthropocentric Systems - Social and Economic Resilience
Integrating Systems Thinking and Risk Reduction
Assessing Impacts on Environmental, Social and Economic Systems - the natural step
Environmental Stewardship - the Principles and Practice of Environment, Culture and Heritage Protection
Integrating Environmental Stewardship and Sustainability Imperatives in Disaster Management Policy, Planning and Practice
Evaluating existing Environmental Assessment and Recovery Frameworks for Sustainable Redevelopment
Identifying Opportunities and Addressing barriers to Mitigation, Adaptation and Sustainable Redevelopment
Strategic Environmental Management - Scoping game changing options
Operationalising Sustainability
---
Assessment items
Journal: Learning Journals
Report: Report - Case Study
Report: Report - Evaluating Sustainable Development Outcomes
---
Contact hours
Callaghan and WebLearn GradSchool
Lecture
Face to Face On Campus 2 hour(s) per Week for Full Term
Distance Learners will engage online for 12 weeks.
Tutorial
Face to Face On Campus 1 hour(s) per Week for 10 Weeks