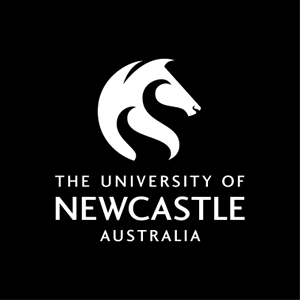 Course handbook
Description
The course is a component of the Honours program in the Bachelor of Fine Art, where a student is able to select a specialization including 2D Art (Painting, Drawing, Printmaking), 3D Art (Ceramics, Fibres/Textiles, Sculpture), Photomedia (Digital, Traditional) or Art Theory.
Together with AART4110, AART4120 and AART4130 the course is designed to allow students to develop a high professional standard in studio research, production, exhibition and written work or advanced written work in art theory. This course is studied in conjunction with AART4130 Fine Art Honours 3 in full-time mode.
---
Callaghan
Semester 2 - 2017
Semester 1 - 2018
Semester 2 - 2018
---
Learning outcomes
On successful completion of the course students will be able to:
1. The ability to plan and to carry out independent research
2. The ability to select and administer appropriate methods for collecting and analyzing relevant data
3. An understanding of different studio approaches, (materials, processes and techniques) and/or theoretical approaches in Fine Art
4. The ability to produce a body of artworks, and a related research paper or the ability to produce a critical theoretical paper.
---
Content
AART4140 is one of two units (with AART4130) devoted to a research project. This will result in a solo exhibition and a research essay or a critical theoretical paper. The student will:
Develop and implement ideas and concepts commensurate with a study at this advanced level in either studio practice or art theory
Develop a critical awareness and knowledge relevant to their chosen area of study
Examine the content and principles upon which their work is based in order to place their practice within a relevant contemporary context
Develop presentation skills for exhibition and/or thesis presentation
---
Requisite
To enrol in this course students must be active in the Bachelor of Fine Art (Honours) (11194) program.
---
Assumed knowledge
To have completed a Bachelor of Fine Art or equivalent with a Credit average in the discipline area and completion of AART4110 and AART4120.
---
Assessment items
Practical Demonstration: Exhibition of Artwork
Written Assignment: Exegesis/ research paper
---
Contact hours
Callaghan
Individual Supervision
Face to Face On Campus 0.5 hour(s) per Fortnight for Full Term
Seminar
Face to Face On Campus 2 hour(s) per Week for Full Term