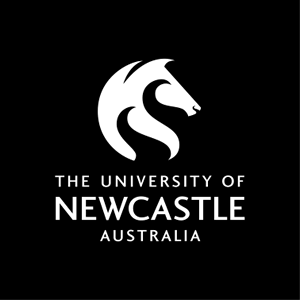 Science and Engineering Challenge Media Scholarship
Closing date
25 November 2016
Scholarship details
---
Establishment
This scholarship was established to provide an opportunity for students in a communications undergraduate degree, to practice and develop pre-vocational skills working within the general media scene. It hopes to attract highly skilled, committed students with previous experience in the media industry or with the Science and Engineering Challenge highly regarded.
The successful scholar will need to commit to one full-time week (35 hours) from 06 -10th February 2017 in Newcastle with travel to the ACT. This will be followed by 1 day per week or equivalent for the following 39 weeks. The scholar will need to manage study load alongside this commitment for the 40 week duration of the scholarship.
Applicable to: Communications, Science and IT, Media.
.
---
Eligibility
To be eligible to apply for this scholarship you must meet the following criteria:
Be enrolled in any year of a Communications degree with the Faculty of Science and IT, University of Newcastle.
Be able to commit to the requirements of the scholarship and manage this alongside study load.
Be able to communicate clearly in both written and verbal forms of English.
Not hold another scholarship of equivalent or more substantial benefit for the same program.
---
Required Documentation
If documentation is not provided your application will not be processed. Please have all required documents available for upload as PDF, DOC, DOCX, JPEG, or JPG files prior to completing the online application process.
A written statement addressing the eligibility criteria and including any samples of your work (eg newspaper articles, opinion pieces, media releases) which evidence your communication skills.
A current curriculum vitae (CV) or resume.
The name, contact details, and a statement from one referee.
---
Benefit
One scholarship is available. The scholarship provides a benefit of $3540. This will be paid via payroll as 20 fortnightly instalments of $177 from commencement of the scholarship.
---
Selection
Applicants for the scholarship must complete and submit the relevant scholarship application form by the due date. Selection will take into account the supporting documentation provided. Prior experience within the media industry is desirable and previous experience with the Science and Engineering Challenge is highly regarded.
---
Faculty
---
Contact Details
SCHOLARSHIPS OFFICER
Student Services Centre
University of Newcastle
University Drive
CALLAGHAN NSW 2308
Phone: +61 2 4921 5000
Fax: +61 2 4921 5759
Email: scholarships@newcastle.edu.au