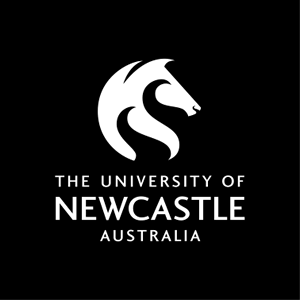 David Thompson Science Scholarship
Closing date
10 March 2017
Scholarship details
Donor
Family of David Thompson
---
Establishment
The scholarship is in memory of David Thompson. David 'Thommo' Thompson retired from the Royal Australian Air Force having reached the rank of Group Captain. He was awarded a Conspicuous Service Cross for outstanding achievement as the first Air Traffic Tactical Operations officer, and subsequently went on to become the first Group Captain Air Traffic Controller to command No 44 Wing at RAAF Williamtown, NSW. Thommo had studied Applied Physics at Geelong College when he left high school, and those studies stood him in good stead for the duration of his life.
The purpose of this scholarship is to support a disadvantaged student commencing in the Bachelor of Science program with the Faculty of Science, University of Newcastle. The scholarship will be ongoing for the 3 year duration of the program, with the option of support for 4th year Honours as well.
---
Eligibility
To be eligible to apply for this scholarship you must meet the following criteria:
Be commencing in the Bachelor of Science program with the Faculty of Science, University of Newcastle.
Be enrolled full-time (minimum 30 units).
Demonstrate academic achievement either by an Australian Tertiary Admission Rank (ATAR) or equivalent of 75 or higher for commencing students, or a Grade Point Average (GPA) of 5.0 for continuing students.
Demonstrate that you are affected by educational disadvantage, such as carer or sole parent, financial hardship, English language difficulty, Indigenous Australian, long term medical condition, disability, refugee status, regional/remote disadvantage.
Not have previously completed a degree.
Not be the recipient of another UON Donor funded or sponsored scholarship concurrently.
Be an Australian Citizen or Permanent Resident.
---
Required Documentation
If documentation is not provided your application will not be processed. Please have all required documents available for upload as PDF, DOC, DOCX, JPEG, or JPG files prior to completing the online application process.
A written statement (max 2 A4 pages) outlining your experience of educational disadvantage and how this scholarship would assist you and your career aspirations.
Optional: Any additional documentation that supports your written statement, such as evidence of a centrelink income. If multiple, please combine into one document.
---
Benefit
This scholarship provides an overall benefit of $15,000 (or $20,000 if undertaking Honours year). This will be paid as $5000 per year, following the Semester 1 census date in each year.
The scholarship benefit and number of scholarships awarded may vary and will be determined by the funding available each year.
---
Selection
Selection is a competitive process and will be based on assessment of the scholarship application and any required supporting documents against the criteria.
---
Faculty
---
Contact Details
SCHOLARSHIPS OFFICER
Student Services Centre
University of Newcastle
University Drive
CALLAGHAN NSW 2308
Phone: +61 2 4921 5000
Fax: +61 2 4921 5759
Email: scholarships@newcastle.edu.au