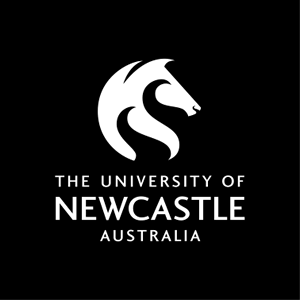 John and Patricia Turner Scholarship
Closing date
10 March 2017
Scholarship details
Donor
Mr John Turner
---
Establishment
This scholarship was originally established in 2009 to provide assistance to willing, industrious students from a Toronto Area Public High School who otherwise may not be able to undertake tertiary education.
In 2015 in order to honour the memory of Patricia Turner, this scholarship was renamed the John and Patricia Turner Scholarship. Patricia was a loving and caring wife, mother and grandmother who was an inspiration to all of those who were blessed with having her in their lives. She was completely selfless, incredibly maternal, wonderfully creative and believed in the importance of education. It is through this scholarship that students are given the opportunity to strive for their goals and fulfil their dreams knowing that they are supported and that someone believes in them.
Applicable to: Toronto High School Students, Enabling programs, Yapug, Open Foundation, Newstep, High Achievers, STEM subjects.
---
Eligibility
To be eligible to apply for this scholarship you must meet the following criteria:
Be enrolled in an enabling program (Open Foundation, Yapug or Newstep) or in the 1st year of an undergraduate degree at any campus of the University of Newcastle.
Students from the Toronto area who have studied at least one year at Toronto Public High School will be given preference.
Be enrolled in Bachelor of Science, Bachelor of Mathematics or Bachelor of Engineering in the Faculty of Engineering and Built Environment or Faculty of Science.
Be enrolled full-time (part-time allowable for Open Foundation students).
Demonstrate academic progress either by the Australian Tertiary Admission Rank (ATAR) or equivalent required for entry for commencing students, or a Grade Point Average (GPA) of 4.0 for continuing students.
Demonstrate that you are affected by educational disadvantage, such as carer or sole parent, financial hardship, English language difficulty, Indigenous Australian, long term medical condition, disability, refugee status, regional/remote disadvantage.
Not have previously completed a degree.
Not have previously received this scholarship.
Not be the recipient of another UON Donor funded or sponsored scholarship concurrently.
Be an Australian Citizen or Permanent Resident.
---
Required Documentation
If documentation is not provided your application will not be processed. Please have all required documents available for upload as PDF, DOC, DOCX, JPEG, or JPG files prior to completing the online application process.
A written statement outlining your academic achievement to date, your experience of financial hardship, and your career aspirations in the relevant area of study or research as well as how this scholarship would assist you.
Optional: any documents supporting your claims, such as your CV, evidence of achievements, centrelink income statement, health care card. Please limit to just a few documents which support relevant eligibility criteria only.
---
Benefit
This scholarship is ongoing for up to 4 years of full-time study with UON and currently provides a total maximum benefit of $20,000.
---
Selection
Selection is a competitive process and will be based on assessment of the scholarship application and any required supporting documents.
---
Faculties
---
Contact Details
SCHOLARSHIPS OFFICER
Student Services Centre
University of Newcastle
University Drive
CALLAGHAN NSW 2308
Phone: +61 2 4921 5000
Fax: +61 2 4921 5759
Email: scholarships@newcastle.edu.au