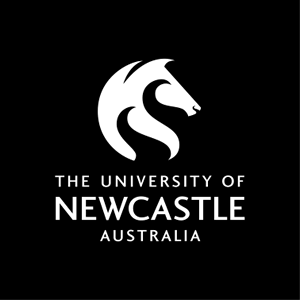 Faculty of Engineering and Built Environment Relocation Assistance Scholarship
Closing date
19 February 2017
Scholarship details
---
Establishment
This scholarship was established in 2015 to provide support for students outside the Hunter, Central Coast, and Sydney regions to commence undergraduate study with the Faculty of Engineering and Built Environment. The scholarship provides financial assistance to successful candidates, with the intent to assist with the costs of relocation to study in Newcastle.
Applicable to: 1st years, relocation, regional, rural, Year 12, ATAR.
---
Eligibility
To be eligible to apply for this scholarship you must meet the following criteria:
Be commencing in an undergraduate program within the Faculty of Engineering and Built Environment, University of Newcastle.
Have a minimum ATAR of 85, with bonus points NOT included.
Have completed a Year 12 Higher School Certificate in the year prior to commencement of the undergraduate program.
Be relocating to Newcastle from a region outside of the Hunter, Central Coast, or Sydney regions. Refer to excluded postcodes under 'Selection'.
Be enrolled full-time (minimum 30 units).
Be enrolled at Callaghan Campus
Be an Australian Citizen or Permanent Resident.
---
Required Documentation
If documentation is not provided your application will not be processed. Please have all required documents available for upload as PDF, DOC, DOCX, JPEG, or JPG files prior to completing the online application process.
---
Benefit
The scholarship benefit is $2000 per annum for full time study for one year duration.
The scholar will receive lump sum payments of $1000 after Semester 1 census date and $1000 after Semester 2 census date each year, provided they remain eligible.
The advertised number of scholarships available is indicative only and may be extended to ensure all eligible applicants are offered, if funding permits.
---
Selection
Applicants for the Scholarship must complete and submit the relevant scholarship application online.
Applications will be assessed against the eligibility criteria and selection will be on the basis of Academic merit, namely Australian Tertiary Admission Rank (ATAR), and postcode of home address in the year prior to admission.
Selection excludes the following postcodes:
Central Coast - 2250-2263
Hunter Region - 2264-2338 and 2413-2430
Sydney Region - 1100-2234, 2555-2574, 2745-2786, 2890-2891, 2899
Scholars receiving this scholarship remain eligible for the Faculty of Engineering and Built Environment High Performing Student Program (GATS), Women in Engineering, and Aboriginal and Torres Strait Islander (ATSI) Scholarships. Scholars receiving this scholarship will not be eligible for the Catherine and Peter Tay Scholarship, or the Faculty of Engineering and Built Environment Excellence in Year 12, High Achievers, or Relocation Scholarships.
---
Faculty
Faculty of Engineering and Built Environment
---
Contact Details
SCHOLARSHIPS OFFICER
Student Services Centre
University of Newcastle
University Drive
CALLAGHAN NSW 2308
Phone: +61 2 4921 5000
Fax: +61 2 4921 5759
Email: scholarships@newcastle.edu.au