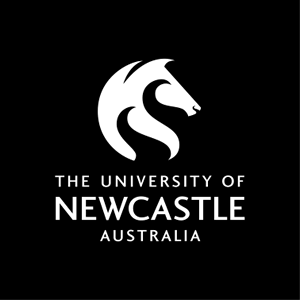 Faculty of Business and Law High Achiever Scholarship
Refer to selection details for application information
Scholarship details
---
Establishment
The Faculty of Business and Law established this scholarship in 2015 to attract and retain high achieving undergraduate students to the Bachelor of Business and Bachelor of Commerce programs through a scholarship aimed to recognize, support, enrich, and reward these students.
Applicable to:Business, Commerce, commencing, high-achiever, ATAR.
---
Eligibility
To be eligible to apply for this scholarship you must meet the following criteria:
Be commencing in the first year of Bachelor of Business or Bachelor of Commerce with the University of Newcastle.
Be enrolled full-time (minimum 30 units).
Have achieved an ATAR or equivalent tertiary entry score of 85 or higher.
Be an Australian Citizen or Permanent Resident.
Not be enrolled in a combined or double degree.
Not hold another scholarship (excluding Commonwealth Scholarships).
Not have previously completed a degree.
---
Required Documentation
If documentation is not provided your application will not be processed. Please have all required documents available for upload as PDF, DOC, DOCX, JPEG, or JPG files prior to completing the online application process.
---
Benefit
Scholarship Amount: $2,000
Number of scholarships available: 10
---
Selection
Applications are not submitted for this scholarship. Scholarships are automatically awarded following Semester 1 Main Round Admissions.
The number of scholarships awarded annually is subject to funding. Not all students who receive an ATAR greater than 85 are guaranteed a scholarship. Where required, preference will be given to students who completed their Higher School Certificate in the year prior to entering University at a school that qualifies for the University's Regional and Rural Preference Scheme .
School Postcodes included in the Regional and Rural Preference Scheme:
Central Coast 2250-2263
Mid-North Coast 2431-2459
Hunter Region 2264-2338 and 2413-2430
New England 2339-2412
Central West 2787-2820 and 2845-2877
Western Plains 2821-2844 and 2878
Northern Rivers 2460-2483
Broken Hill 2879-2880
---
Faculty
---
Contact Details
SCHOLARSHIPS OFFICER
Student Services Centre
University of Newcastle
University Drive
CALLAGHAN NSW 2308
Phone: +61 2 4921 5000
Fax: +61 2 4921 5759
Email: scholarships@newcastle.edu.au