International collaborations
Universities we currently collaborate with
Collaborating with other universities is pivotal to our research and rankings success. We have begun to map our most important relationships and will be working on delivering a framework of strategic partnerships in 2014.
Aug 27.2014
The Collaborative Environments for Creative Arts Research (CeCAR) is p...
Aug 28.2014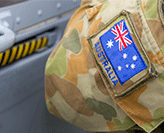 The University of Newcastle Defence Security and Innovation Cluster&nb...