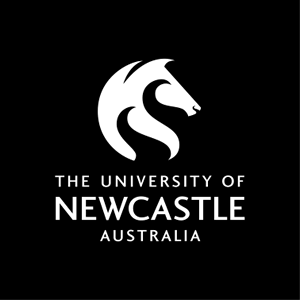 Handbook
Students commencing from 2016 should refer to the handbook for our new program:

Note: This program is no longer available to new students, the information below is relevant to currently enrolled, continuing students only.
Diploma in Theology
Information correct as at
Mode of Delivery
Combination of Online and Face to Face
Face to Face
Online
Duration
Domestic - 1 years full time or part time equivalent.
Managing Faculty
Relevant University rules and policies
Diploma - Awards and Programs Schedule
Description
The Diploma in Theology (Exit Only) is an EXIT AWARD ONLY. It is designed to give students who complete the first year of the Bachelor of Theology degree a chance to exit with recognition of completed studies. The Bachelor of Theology is only available to continuing students. A Philosophy and Religion Major is available within the Bachelor of Arts: http://www.newcastle.edu.au/degrees/bachelor-of-arts/handbookA theology program offers an opportunity to deepen your understanding of religious traditions and the impact that they have had, and continue to have, on the world in which we live today. The program focuses on the development of theological beliefs and practices across different religions, with special emphasis on Christianity and western civilisation. Theology is a liberal arts program and is open to all, irrespective of beliefs or religious or non-religious background. It provides a vital space for critical dialogue in today's multi-religious societies.For further information about the degree please visit the Bachelor of Theology Program Handbook: http://www.newcastle.edu.au/degrees/bachelor-of-theology/handbook
---
Click on the headings to show/hide sections of content. Hidden information will not be printed. Hide all sections
Credit Transfer
This program is an exit award only. Credit is applicable only upon exit from the Bachelor of Theology.
---
Academic Requirements for Program Completion
Program Duration
1 years full time or part time equivalent up to 4 years maximum.
Program Requirements
This program requires the successful completion of 80 units: 30 units of core courses at 1000 level, 30 units of Directed courses at 1000  or 2000 level, and 20 units of Elective courses at any level. Please click here for a list of popular electives for theology students.
Students who take out the exit award of the Diploma in Theology (Exit Only) will be excluded from any further enrolment in the Bachelor of Theology.
---
Transition Arrangements
As programs are regularly reviewed and updated some students may experience changes to their program of study during the course of their enrolment, which may require transition arrangements.  Students already enrolled in the program will have the option to complete the award. Students who have successfully completed courses that have been removed from the program will still be able to count them towards their award. Any student who has completed a course that has directly been replaced by a newly coded course will not be eligible to undertake the new course. Any student who has completed at least 40 units of study and meets the entry requirements of the Bachelor of Theology can be considered for transfer into that program without going through UAC. Students should consult with the Program Convenor or Student Hub for further information regarding transition arrangements.
---
Program Structure
Students are advised to read their program handbook information in conjunction with the program plans for course sequence/enrolment advice. Please refer to the Program Plan for the year that you commenced, or transitioned into, this program - Program Plans are available at the top of this page.
Core Courses
Complete the following core courses to fulfil the requirements of this program

RELT1020
World Religions

Semester 1 - 2017 (Callaghan)
Semester 1 - 2017 (Callaghan Online)

10 units
Directed Courses
Electives
| | |
| --- | --- |
| Complete 20 units of electives to fulfil the requirements of the program. Electives can be used to extend and complement your core studies with more courses in the same field of study, or from areas that might be of interest to you. Electives can be chosen from all courses available at the University that do not have any other conditions (such as a course requisite) applied to them. | 20 units |
---
Program Learning Outcomes
Demonstrate theological literacy and understanding of religion through critical thinking and decision making in order to undertake professional work and further learning
Evaluate and employ one or more methodological approaches in order to analyse and synthesise theological and religious perspectives
Utilise information technology appropriately and effectively in order to communicate in a clear coherent manner with ethical integrity in different communities and contexts
Work collaboratively and independently in order to plan projects and utilise talents for the benefit of others
---
Additional Information
All students can access additional learning development mechanisms provided by the Centre for Teaching and Learning.
Aboriginal and Torres Strait Islander students can draw on the assistance and support provided by the Indigenous Student Support and Development service through The Wollotuka Institute.
---
International Students
All International Students enrolled in the program will be provided with an orientation to familiarise them with the rules, expectations, facilities and services offered by the University. Please visit our International Students website to find out more about the support services available to international students.
---
Special Needs
AccessAbility provides advice and reasonable adjustments to Students with a medical or health condition or disability. If you require adjustments to undertake your program,  contact the Student Support Advisors - AccessAbility  before semester or early in the semester. They will work with the Faculty or School to ensure that this happens in a timely manner.
Please note: All students must fulfil the inherent requirements of the programs and courses they are undertaking. While reasonable adjustments can be made, these adjustments cannot compromise academic integrity. It is the student's responsibility to check all the requirements of courses, and consider the effects of any medical condition or disability on their ability to complete course requirements. More information is available online
Back to top
Close