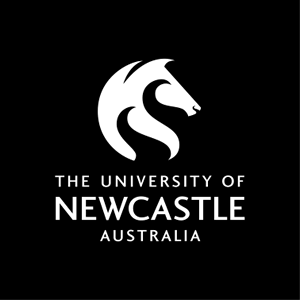 Program handbook
Description
As a mathematics teacher you will guide young minds to develop their mathematical skills by exploring, classifying, generalising, calculating, predicting, representing and measuring.
The Bachelor of Teaching (Mathematics) (Honours) program at the University of Newcastle aims to develop the knowledge, skills and dispositions necessary for a highly successful career in teaching. Graduates of this program will be able to seek employment as 7-12 (Secondary) teachers in and beyond the New South Wales (NSW) Government, Catholic, and Independent school sectors. The program aims to develop graduates who are inspirational teachers with the capability to act professionally, ethically and effectively in their Secondary school destinations; insightful scholars with the capability to engage in rational enquiry into curriculum, policy and practice; and innovative leaders with the capability to play a constructive role in public discourse on and beyond education.
---
Program learning outcomes
On successful completion of the program students will have:
Inspirational teachers who act professionally, knowledgably, and effectively
Insightful scholars who engage in rational enquiry into the theory and practice of education
Innovative leaders who play a constructive role in public discourse on education
---
Details
Information correct as at
28th Jun 2017 2:29pm
Program code
12371
AQF level

Level 8 Bachelor Honours Degree

Locations and UAC codes
Mode of delivery
Duration

Australian students - 4 years full-time or part-time equivalent.
International students - 4 years full-time.

ATAR (2017)

| Location | Cut-off | Median |
| --- | --- | --- |
| Callaghan Campus | 79.20 | 82.80 |

Assumed knowledge
HSC or equivalent at a level that complies with Board of Studies, Teaching and Educational Standards NSW entry requirements. Mathematics (2 unit) or equivalent.
Recommended studies
HSC Mathematics Extension 1 or 2 or equivalent.
Term type
Semesters
Fees
Managing faculty

Contributing schools

Relevant University rules and policies
CRICOS Code
084160M
---
Click on the headings to show/hide sections of content. Hidden information will not be printed. Hide all sections
Admission information
Admission requirements
In accordance with the Rules Governing Admission and Enrolment [000966], Academic Senate is responsible for prescribing the academic requirements for admission to any program. This includes special admission. Applicants will need to meet any additional selection criteria specified for the program in the Program Handbook or in the current edition of the University Admissions Centre (UAC) guide.
There are a number of ways to gain entry to the Bachelor of Teaching (Maths) (Honours) program at the University of Newcastle. Students may be considered for admission on the basis of:
1.  NSW HSC or equivalent - irrespective of age of qualification.
2.  The entry criteria and a range of comparable pathways to teaching degrees that satisfy the expectations of the New South Wales Education Standards Authority (NESA) are as follows:
Applicants who have achieved three HSC Band 5s with one of those in English* will be admitted directly into the Bachelor of Teaching (Honours) program of their choice.
For students lacking just one Band 5 result in English, there is an opportunity to enrol in a summer English course (10 units). Completing this course with a "Pass" will be comparable to achieving the Band 5 in English.
Applicants who have not achieved three HSC Band 5s with one of those in English will be admitted to an 80-unit first-year Discipline Studies pathway inside the Bachelor of Teaching (Honours) program of their choice.
For applicants in this category, progression to second-year is contingent upon passing an approved 80-unit discipline studies pathway.
3.  Completed or partly completed higher education studies;
4.  TAFE qualifications;
5.  Overseas qualifications equivalent to Australian studies (International);
6.  A University approved special admission bonus points scheme:
Educational Access Scheme (EAS); and
Regional and Rural Bonus Points Scheme
7.  A University approved special admission scheme:
Aboriginal and Torres Strait Islander Admission Scheme;
Elite Athletes Admission Scheme;
Special Circumstances Admission Scheme; and
Guaranteed Entry Admission Scheme.
Mid Year Admission
In some instances, mid year admissions may extend the duration of the program due to the requirement to complete a year of discipline studies within the program.  However, for many students, it will still be possible to complete with the 4 years minimum timeframe.
Enrolling in mathematics - Maths placement test
Minimum English language proficiency requirements
Applicants who do not speak English as a first language must demonstrate that they meet the University's English proficiency requirement. Further information regarding English language proficiency requirements can be found at the English Language Proficiency for Admission Policy here.
Applicants seeking admission to this program whose first language is not English will need to demonstrate that they have sufficient English language proficiency by satisfying the criteria listed in the English Proficiency Policy.
The New South Wales Education Standards Authority (NESA) (and the national AITSL accreditor) require applicants from a non-English speaking background to demonstrate adequate English proficiency. They define this as an average band score of 7.5 in IELTS with no score below 7.0 in any of the four skill areas and no score below 8.0 in speaking and listening; a level 4 score in all four skill areas in ISPLR; or a PEAT test result of Band A in each of the four skill areas. The New South Wales Education Standards Authority requires that the test results be no more than two years old at the time of application.
---
Credit transfer
If you wish to apply for credit for studies completed at another institution, or if you are changing programs within the University and wish to transfer your credit to the new program, visit the University's credit website and click on 'How to Apply for Credit'.
---
Compulsory program requirements
Professional experience courses are scheduled to give students the opportunity to link theory with practice. Students start the first professional experience placement by observing the teacher and working with small groups in the classroom. This is followed by initial experiences in teaching the full class under the direct supervision of the teacher. Students build on their teaching competencies during the 90 days of placement throughout the program, by the time of graduation they have developed the classroom skills and the professional aptitudes of a competent teacher. Some placements overlap with university vacations, so students should check the professional experience dates before booking travel. See Professional Experience Unit
Post-admission requirements
Anaphylaxis Training

Working With Children Check

Child Protection Awareness Training
Compulsory program requirements - Review of progress
In addition to meeting the University's overall requirements for academic progression, students must satisfactorily complete the following courses in order to progress in their program.
EDUC2196 - Quality Teaching and Student Learning 7-12
EDUC3196 - Quality Teaching, Equity and Diversity 7-12
EDUC4196 - Quality Teaching and Professional Practice 7-12
---
Professional recognition
New South Wales Education Standards Authority
---
Academic requirements for program completion
Total units required
320 units
Program duration
4 years full-time or part-time equivalent up to 10 years maximum.
International student visa holders who are studying the program on campus are required to enrol full time as per student visa requirements.
Program requirements
All students are required to successfully complete 320 units including 270 units of core courses, 20 units of directed courses and 30 units of electives, please note electives cannot be taken a the 2000 level.
The Graded Honours stream is available only to those student who meet and maintain the eligible requirements, students will be required to complete 30 units of compulsory research courses.
*Graded Honours stream will need to utilise their 30 units of electives to fulfil the pathway requirements.
Students must complete a minimum of 40 units at each level (1000, 2000, 3000, 4000) with no more than 120 units at the 1000 level.
Students must only complete courses that form part of the program.
NOTE: To meet the NSW Institute of Teachers requirements for accreditation as a secondary mathematics teacher, at least 10 units of the 3000 level MATH/STAT Directed Courses must be chosen from MATH coded courses.
---
Program plans
Download a program plan for further details on what you will study. Please refer to the program plan for the year that you commenced or transitioned into this program.
---
Program structure
Students are advised to read their program handbook information in conjunction with the program plans for course sequence/enrolment advice. Please refer to the Program Plan for the year that you commenced, or transitioned into, this program - Program Plans are available above.
Advanced course filters
Courses that are currently unavailable are hidden by default. You can show them by adjusting the advanced course filters above, or clicking the 'show all' links below each section.
MATH CORE
Choose either MATH1110 and MATH1120 and MATH2340 OR MATH1210 and MATH1220 and a 10 unit Elective
Graded Honours or Ungraded Honours
Choose either Graded Honours or Ungraded Honours.
---
Suggested electives
Electives can be chosen from all courses available at the University that do not have any other conditions (such as a course requisite) applied to them. However, the Faculty suggests the following course options that may complement your program or major.
A full list of courses that are available to study as an elective can be found in the course handbook.
---
Honours
All students who complete the requirements of the program will be eligible for ungraded Honours. High performing students may be eligible to undertake the Graded Honours stream. Students admitted to the graded Honours stream are required to successfully complete 30 units of research courses. The criteria for the determination of class of Honours are detailed in the Bachelor Honours Policy [000990] located in the University Policy Library. See Program Convenor for further information regarding eligibility for Graded Honours.
---
Additional information
All students can access additional learning development mechanisms provided by the Centre for Teaching and Learning.
Aboriginal and Torres Strait Islander students can draw on the assistance and support provided by the Indigenous Student Support and Development service through The Wollotuka Institute.
---
International students
All International Students enrolled in the program will be provided with an orientation to familiarise them with the rules, expectations, facilities and services offered by the University. Please visit our International Students website to find out more about the support services available to international students.
International applicants intending to seek accreditation to teach should seek clarification of accreditation requirements with their proposed/intended employment authority prior to undertaking the program. Responsibility for clarification of suitability of undergraduate qualifications for employment with an employing authority rests with the applicant.
---
Special needs
AccessAbility provides advice and reasonable adjustments to Students with a medical or health condition or disability. If you require adjustments to undertake your program,  contact the Student Support Advisors - AccessAbility  before semester or early in the semester. They will work with the Faculty or School to ensure that this happens in a timely manner.
Please note: All students must fulfil the inherent requirements of the programs and courses they are undertaking. While reasonable adjustments can be made, these adjustments cannot compromise academic integrity. It is the student's responsibility to check all the requirements of courses, and consider the effects of any medical condition or disability on their ability to complete course requirements. More information is available online