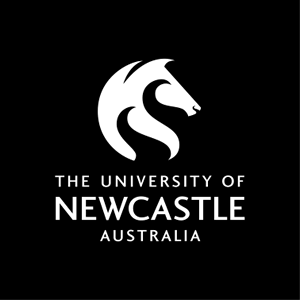 Study mathematics teaching at UON
If you believe that children are our future, we believe you are.
Maths teachers and mathematicians are in high demand. Your experience-based, high-level skills and in-depth maths education will also prepare you for employment in industries outside education.
As a secondary Maths teacher, your love of numbers can shape, guide and nurture the next generation. Hands-on study and rich practical experience will enable you to confidently teach mathematics in innovative ways.
Our graduates are work-ready, tech-savvy and innovative teachers who are also expert mathematicians with highly transferrable skills.
Why study with us?
Our graduates get jobs - 95% of our secondary teaching graduates from 2016 secured employment within four months of graduating.
Be work-ready with at least three professional experience placements (estimated 90 days) and ongoing volunteer opportunities.
Teaching admission pathways provide options so that all students can study the same courses regardless of HSC Band 5 results.
Become a high-demand teacher with a sought-after expertise due to decreasing teacher numbers throughout NSW and beyond.
Flexible career paths allow our graduates to work as teachers, industry leaders and professionals in various related sectors.
95% Employed ? within four months of graduation
World top 100 ? for education
What you will study
Become a highly skilled mathematician who is also an expert in all the maths areas necessary for a successful career in secondary teaching. You will learn to think mathematically and develop the skills needed to effectively engage your students or to work in related professions.
Apart from your core teaching studies, your expertise will include:
calculus
algebra
statistics
geometry
discrete mathematics
mathematical modelling
software use for teaching/instruction
Our education degree in mathematics equips you with a strong foundation of teaching strategies, assessment, project-based learning and technology. You can also supplement your degree with electives in the same field of study or from other areas of interest.
We are also one of the only universities in the country where you also get an honours level qualification as part of your Teaching degree. UON graduates leverage their honours qualifications to their advantage, pursuing higher positions, competitive salaries and career progression. As part of the honours component you will complete one of two pathways.
---
Program plans
Download a program plan for further details on what you will study.
These program plans are applicable to new students. Current students should refer to the program handbook to access the plan relevant to the year they commenced.
Career opportunities
Our graduates are well prepared and enjoy great employment prospects with 95% securing jobs within four months of completing their degree.
Expertise in Mathematics is a highly sough-after skill across many industries. Math teachers are also considered high demand teachers in NSW, as well as in Australia and various parts of the world.
Graduates of this degree are qualified to work as Secondary (7-12) teachers in and beyond the New South Wales (NSW) Government, Catholic, and Independent school sectors.
All our graduates complete with an honours-level qualification so you will enjoy a distinct advantage over graduates from other universities. Honours graduates are favoured by employers and sometimes pursue higher positions and salaries.
The following list provides some typical example jobs available to graduates of a Bachelor of Teaching (Mathematics) (Honours). Some of these jobs will depend on the amount and level of study undertaken, level of experience, the combination of other majors and electives studied, while some may require further study.
---
Not everyone uses their degree in the same way and the transferable skills gained through university study may allow graduates to pursue a range of careers that might not be directly linked to their study. Below is a sample list of job titles that might be suitable for graduates with the skills gained upon completion of the Bachelor of Teaching (Mathematics) (Honours).
Some of these jobs will depend upon the amount and level of study undertaken, level of experience, and the combination of other majors and electives studied, for example some may require further study.
Professional recognition
The Bachelor of Teaching (Mathematics) (Honours) degree at UON is accredited by the Board of Studies, Teaching and Education Standards NSW (BOSTES). Graduates will be eligible to register with BOSTES.
NESA
The NSW Education Standards Authority (NESA) replaced the Board of Studies, Teaching and Educational Standards NSW (BOSTES) on 1 January 2017. NESA works with the NSW community to drive improvements in student achievement. They will set and monitor quality teaching, learning, assessment and school standards. This includes responsibility, across NSW public, Catholic and independent schools.
Practical experience
Practical experience is a critical component of your studies. You will complete at least three professional experience placements during your degree. This equates to approximately 90 days supervised professional experience in relevant school settings from your second to fourth years of study.
Gain more intensive work experience through ongoing volunteer opportunities in local schools through:
Teach Outreach is a volunteer placement program run by our School of Education. This program provides hands-on experience at local schools, centres and community organisations.
NuTeach is an online platform for our 6,000+ Education students and 150+ staff in Australia and around the world. This space provides opportunities to network and collaborate, as well as to develop your professional identity.
GLEN aims to transform teacher education in order to revolutionise how we nurture and inspire children to lead amazing lives.
ACE is the national professional association for educators across all sectors and systems, providing a collective voice for all Australian educators.