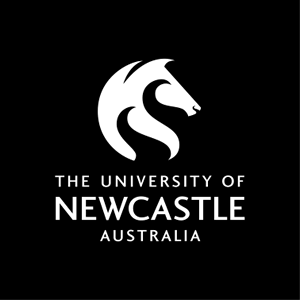 Program handbook
Description
We often make assumptions about people and about the way they behave. Psychology provides us with the scientific basis to challenge those assumptions. It is a diverse discipline that investigates everything from the structure and function of brain cells through to the behaviour of people in social groups.
---
Program learning outcomes
On successful completion of the program students will have:
Demonstrate advanced knowledge of the underlying principles and concepts in the discipline of psychology.
Communicate effectively and professionally in written and/or oral formats to present an independent exposition of knowledge and ideas to various audiences.
Use high level cognitive skills to review, analyse and synthesize empirical knowledge to make informed decisions in applied psychology and psychological research.
Work independently and collaboratively on psychological research projects applying intellectual independence and highly skilled research abilities.
Demonstrate understanding of and commitment to ethical principles in professional practice and research.
Demonstrate developing knowledge and skills in the practice of psychology including topics in therapeutic intervention and psychometric testing.
Apply advanced theoretical and empirical perspectives, critical thinking and independent judgement to extend understanding and create innovative solutions in applied psychology and/or psychology research.
---
Details
Information correct as at
28th Jun 2017 12:22pm
Program code
12362
AQF level

Level 8 Bachelor Honours Degree

Locations and UAC codes
Mode of delivery
Duration

Australian students - 4 years full-time or part-time equivalent.
International students - 4 years full-time.

ATAR (2017)

| Location | Cut-off | Median |
| --- | --- | --- |
| Callaghan Campus | 68.70 | 78.00 |
| Ourimbah | 67.60 | 72.80 |

Assumed knowledge
HSC Mathematics or equivalent.
Recommended studies
HSC Biology or equivalent.
Term type
Semesters
Fees
Managing faculty

Contributing schools

Relevant University rules and policies
CRICOS Code
039305F
---
Click on the headings to show/hide sections of content. Hidden information will not be printed. Hide all sections
Admission information
Admission requirements
Minimum English language proficiency requirements
Applicants who do not speak English as a first language must demonstrate that they meet the University's English proficiency requirement. Further information regarding English language proficiency requirements can be found at the English Language Proficiency for Admission Policy here.
The IELTS requirement for admission to this program is 7.0 with no sub-test less than 7.0  Please be aware that the current standard English language competency for registration as a practitioner in your discipline in most states of Australia is IELTS 7.0.
---
Credit transfer
If you wish to apply for credit for studies completed at another institution, or if you are changing programs within the University and wish to transfer your credit to the new program, visit the University's credit website and click on 'How to Apply for Credit'.
Specified credit may be granted for courses if they can be demonstrated to be directly equivalent in terms of content and depth of study to the corresponding courses in the Bachelor of Psychology (Honours) program, otherwise students may apply for unspecified credit in place of electives. All courses being assessed for credit must have been completed within the previous 10 years prior to admission. Credit will be granted by the Pro Vice-Chancellor of the Faculty of Science and Information Technology in accordance with the policies approved by Academic Senate.
---
Professional recognition
Australian Psychology Accreditation Council
Students who complete the first three years and graduate with a Bachelor of Psychological Science will have completed a three year accredited sequence. Please note that an accredited 4th year is required for Bachelor of Psychological Science graduates who might consider seeking provisional registration with the Psychologists Board of Australia.
Psychology Board of Australia (under AHPRA)
Students who complete the four year program requirements are currently eligible to apply for provisional registration with the Psychology Board of Australia.  The requirements for registration as a psychologist are determined by the Psychology Board of Australia (PsyBA) under the National Registration and Accreditation Scheme, which came into effect in July 2010.  Pathways to registration as a psychologist are provided at https://www.psychology.org.au/studentHQ/studying/study-pathways.
---
Academic requirements for program completion
Total units required
320 units
Program duration
4 years full-time or part-time equivalent up to 10 years maximum.
International student visa holders who are studying the program on campus are required to enrol full time as per student visa requirements.
Program requirements
The degree is completed over four years of full-time study (or equivalent part-time) and requires students to pass courses totaling 320 units comprising of:
CORE COURSES (250 units)
DIRECTED COURSES (20 units)
BIOLOGY - 10 units chosen from either BIOL1001 or BIOL1040
PSYCHOLOGY - 10 units of 3000 level Psychology selected from: PSYC3300, PSYC3400, PSYC3500, PSYC3501 (Please note not all of the above courses are available each year.)
ELECTIVES (50 units) - electives can be chosen from any non-restricted courses offered by the University.
Please note:
Entry to the 4th year requires the completion of the 240 units of the core, compulsory and elective courses in the first three years of the BPsych(Hons) and a minimum GPA of 5.0 calculated on all 2000 and 3000 level PSYC courses and STAT2000.  Where a student has received credit for prior study, only those units completed at the University of Newcastle will be included in the GPA calculations.
Students must complete ALL 1000, 2000 and 3000 level courses before attempting 4000 level courses.
A maximum of 120 units is permitted at 1000 level.
Most second and third year courses require previous study in specific courses.
Not all courses are offered each semester.
---
Program plans
Download a program plan for further details on what you will study. Please refer to the program plan for the year that you commenced or transitioned into this program.
---
Transition arrangements
The program underwent revision in 2016, and changes were implemented for the fourth year of the program, effective 2017.  The Ungraded Honours stream in the fourth year of the program was removed and will no longer be available.  All students currently in the program will undertake the Graded Honours stream from 2017 onwards.  PHIL1060 was removed from the core of the program.  Continuing students who have not yet successfully completed PHIL1060 will be required to take an additional 10 units of electives.
Students commencing 4th year in 2015 who meet the minimum GPA requirement will be transferred into the new B Psychology (Honours) degree (Program Code 12362). Students who commence 4th year in 2014 and enrol part time over 2014/2015 will remain in the current program and be awarded a degree according to the current degree rules of B Psychology (Program Code 11394).
Students who commenced the B Psychology program (Program Code 11394) prior to 2012 will only be transferred to the new B Psychology (Honours) degree (Program Code 12362) if they meet the minimum entry requirement for 4th year which is a GPA of 5.0 over all 2000 and 3000 level Psych courses and STAT2000. Students who commenced prior to 2012 and who fail to meet this minimum GPA requirement will remain in the old B Psychology program. Due to the old 4000 level courses being discontinued from 2015, these students will undertake the 4000 level courses in the ungraded undergraduate honours stream of the new B Psychology (Honours) degree but will be awarded an ordinary B Psychology degree upon completion.
---
Program structure
Students are advised to read their program handbook information in conjunction with the program plans for course sequence/enrolment advice. Please refer to the Program Plan for the year that you commenced, or transitioned into, this program - Program Plans are available above.
Advanced course filters
Courses that are currently unavailable are hidden by default. You can show them by adjusting the advanced course filters above, or clicking the 'show all' links below each section.
Electives
| | |
| --- | --- |
| Complete 50 units of electives to fulfil the requirements of the program. Electives can be used to extend and complement your core studies with more courses in the same field of study, or from areas that might be of interest to you. Electives can be chosen from all courses available at the University that do not have any other conditions (such as a course requisite) applied to them. | 50 units |
---
Suggested electives
Electives can be chosen from all courses available at the University that do not have any other conditions (such as a course requisite) applied to them. However, the Faculty suggests the following course options that may complement your program or major.
A full list of courses that are available to study as an elective can be found in the course handbook.
---
Honours
Additional information
All students can access additional learning development mechanisms provided by the Centre for Teaching and Learning.
Aboriginal and Torres Strait Islander students can draw on the assistance and support provided by the Indigenous Student Support and Development service through The Wollotuka Institute.
---
International students
All International Students enrolled in the program will be provided with an orientation to familiarise them with the rules, expectations, facilities and services offered by the University. Please visit our International Students website to find out more about the support services available to international students.
---
Special needs
AccessAbility provides advice and reasonable adjustments to Students with a medical or health condition or disability. If you require adjustments to undertake your program,  contact the Student Support Advisors - AccessAbility  before semester or early in the semester. They will work with the Faculty or School to ensure that this happens in a timely manner.
Please note: All students must fulfil the inherent requirements of the programs and courses they are undertaking. While reasonable adjustments can be made, these adjustments cannot compromise academic integrity. It is the student's responsibility to check all the requirements of courses, and consider the effects of any medical condition or disability on their ability to complete course requirements. More information is available online