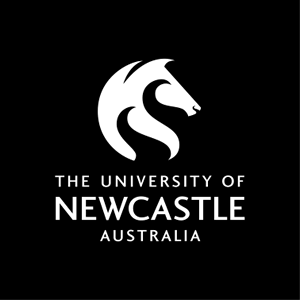 Study psychology at UON
140% projected career growth, 1000% rewarding.
Psychology is the scientific study of human behaviour, the human brain and its effect on the way we act and why. This fascinating area of study covers a broad range of areas such as memory, decision-making and developmental studies.
The Bachelor of Psychology (Honours) encompasses not only clinical psychology, but also a huge array of specialty areas. Your study will help you become an expert in human behaviour and give you the skills to make a positive impact in the lives of others.
Why study with us?
Great projected career growth – according to the department of employment, psychology is predicted to experience very strong job growth over the next four years
We are globally recognised for excellence in scientific research meaning you will learn from award winning academics who are research leaders in their field.
Graduate with a distinct employment advantage. Honours is often considered by employers as an added skill and has been used by previous graduates to pursue higher positions and salaries. This is one of the reasons our Psychology graduates enjoy an 87% employment rate.
87% Employed ? within four months of graduation
World top 150 ? for psychology
Top 3 in Australia ? for cognitive sciences
What you will study
The Bachelor of Psychology covers a wide range of subject areas. In your first year you will examine the influences on behaviour and personality plus the mechanisms of behaviour such as emotions, perception, learning and memory. Second year expands on these topics to include areas of the biological basis of behaviour, while in third year you will study core topics in more depth. Throughout the degree you will learn about:
research methodology
statistics
cognition and information processing
social psychology and personality
clinical and abnormal behaviour
neuroscience
psychopharmacology
perceptual processes and learning theory
developmental psychology
Depending on your marks throughout your degree you will either complete Graded or Ungraded Honours in your fourth year of study. Honours gives you a good research base to progress on to postgraduate study and can also boost your employment prospects. We are one of only a handful of universities to offer a Psychology (Honours) degree and this gives you a better chance to pursue higher positions and salaries after you graduate.
---
Program plans
Download a program plan for further details on what you will study.
These program plans are applicable to new students. Current students should refer to the program handbook to access the plan relevant to the year they commenced.
Career opportunities
Professionals in the field of psychology work in a large range of areas.
If you want to practise as a clinical psychologist you will need to complete additional postgraduate study after your Bachelor of Psychology (Honours) degree - Master of Clinical Psychology.
Following is a list of possible areas you could move into after this degree:
Below is a sample of job titles and descriptions that includes positions suitable for graduates of the Bachelor of Psychology four year accredited program as well as positions that will require further study or experience, such as Clinicial Psychologists.
---
Not everyone uses their degree in the same way and the transferable skills gained through university study may allow graduates to pursue a range of careers that might not be directly linked to their study. Below is a sample list of job titles that might be suitable for graduates with the skills gained in the Bachelor of Psychology.
Some of these jobs will depend upon the amount and level of study undertaken, level of experience, and the combination of other majors and electives studied, for example some may require further study.
Professional recognition
The Bachelor of Psychology (Honours) is accredited by the Australian Psychology Accreditation Council.
Accreditation ensures graduates receive a high quality education that will allow them to employ their psychological knowledge and skills in the community.
Practical experience
Our Newcastle (Callaghan) and Central Coast (Ourimbah) campuses offer psychology labs that are stocked with equipment to enhance your practical skills and theoretical studies.
The degree includes a pre-professional strand of courses each year, which will help you prepare for professional practice. These courses involve guest lectures from practicing psychologists, problem-based workshops and video material to provide an accurate picture of the range of areas within psychology.
In the fourth year of the degree you will conduct a major research project on a specific area of psychology. This gives you practical, hands-on research experience - an essential part of the psychology discipline.