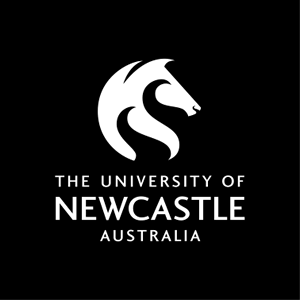 Currently enrolled, continuing students looking for the previous version of this program should refer back to the: Bachelor of Engineering (Honours) (Civil) (pre 2017)
Program handbook
Description
The civil engineer's job is to solve problems relating to the infrastructure of modern society, and to consider the environmental impact, efficiency and cost effectiveness of this infrastructure. For example, civil engineers may be involved in establishing whether or not a building design is safe, or may inspect and analyse a dam wall to see if it is structurally sound. Civil engineers enjoy excellent career prospects as they are involved in so many facets of everyday life and its associated infrastructure.
---
Program learning outcomes
On successful completion of the program students will have:
Comprehensive, theory based understanding of engineering fundamentals and/or the underpinning natural and physical sciences as applicable to the engineering discipline
Conceptual understanding of the mathematics, numerical analysis, statistics, and computer and information sciences which underpin the engineering discipline
In-depth understanding of specialist bodies of knowledge within the engineering discipline
Discernment of knowledge development and research directions within the engineering discipline
Knowledge of contextual factors impacting the engineering discipline
Understanding of the scope, principles, norms, accountabilities and bounds of contemporary engineering practice in the specific discipline
Application of established engineering methods to complex engineering problem solving
Fluent application of engineering techniques, tools and resources
Application of systematic engineering synthesis and design processes
Application of systematic approaches to the conduct and management of engineering projects
Ethical conduct and professional accountability
Effective oral and/or written communication in professional and lay domains
Creative, innovative and pro-active demeanour
Professional use and management of information
Orderly management of self, and professional conduct
Effective team membership and team leadership
---
Details
Information correct as at
25th Oct 2016 9:17am
Program code
40054
AQF level

Level 8 Bachelor Honours Degree

Locations and UAC codes
Mode of delivery
Duration

Australian students - 4 years full-time or part-time equivalent.
International students - 4 years full-time.

ATAR (2016)

| Location | Cut-off | Median |
| --- | --- | --- |
| Callaghan Campus | 80.00 | - |

Assumed knowledge
Mathematics (Band 5) or HSC Mathematics Extension 1 (Band E1 or above) or equivalent. Study of one science-related subject would also be an advantage.
Recommended studies
HSC Mathematics Extension 1 (Band E1 or above).
Term type
Semesters
Fees
Managing faculty

Contributing schools

Relevant University rules and policies
CRICOS Code
018786B
---
Click on the headings to show/hide sections of content. Hidden information will not be printed. Hide all sections
Admission information
Admission requirements
Minimum English language proficiency requirements
---
Credit transfer
If you wish to apply for credit for studies completed at another institution, or if you are changing programs within the University and wish to transfer your credit to the new program, go to http://www.newcastle.edu.au/service/credit-transfer/ and click on 'How to Apply for Credit'.
---
Compulsory program requirements
Academic requirements for program completion
Total units required
320 units
Program duration
4 years full-time or part-time equivalent up to 10 years maximum.
International student visa holders who are studying the program on campus are required to enrol full time as per student visa requirements.
Program requirements
The Bachelor of Engineering (Honours) (Civil) program is a 4 year program comprising of a total of 320 units in which students complete 280 units of core courses and 40 units of minor courses.
Students wishing to undertake the program on a part-time basis are advised to contact the Program Convenor for advice on optimum selection of courses for part-time enrolment.
---
Program plans
Download a program plan for further details on what you will study. Please refer to the program plan for the year that you commenced or transitioned into this program.
---
Transition arrangements
As programs are regularly reviewed and updated, some students may experience changes to their program of study during the course of their enrolment, which may require transition arrangements.
Students affected by changes to their program are advised to review any documentation contained in the "Additional Information" section (located towards the top of this page), in the first instance. Any further questions should be directed to the Program Convenor or Student Hub.
---
Program structure
Students are advised to read their program handbook information in conjunction with the program plans for course sequence/enrolment advice. Please refer to the Program Plan for the year that you commenced, or transitioned into, this program - Program Plans are available above.
Advanced course filters
Courses that are currently unavailable are hidden by default. You can show them by adjusting the advanced course filters above, or clicking the 'show all' links below each section.
Structural Engineering Strand
Geotechnical Engineering Strand
---
Honours
Additional information
International students
Special needs
Students with a disability who require reasonable adjustments to undertake their program should contact the Disability Support Service before semester or early in the semester. Some adjustments need up to 4 weeks lead time to organise, so it is imperative that early contact is made. The Disability Support Service and relevant Faculty and School officers will work together to ensure reasonable adjustments are provided in a timely manner.
Please note: All students must fulfil the inherent requirements of the programs and courses they are undertaking. While reasonable adjustments can be made, these adjustments cannot compromise academic integrity. It is the student's responsibility to check all the requirements of courses, and consider the effects of any medical condition or disability on their ability to complete course requirements. Please visit http://www.newcastle.edu.au/service/disability/ for more information.
Students who have impaired function in their hands or arms, or a visual impairment may experience difficulty in pursuing this program. It is highly advisable for any prospective student to contact the Program Convenor to discuss the issue.