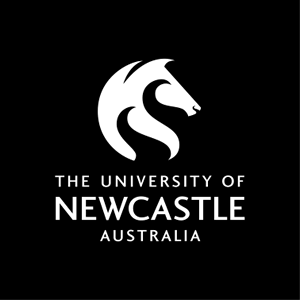 Program handbook
Description
Computer science spans a wide range of areas including complex problem solving, artificial intelligence, robotics and machine learning, embedded systems, computer networks and distributed systems, computer graphics, web applications, bioinformatics and data security. Computer scientists perform challenging programming tasks and supervise other programmers, and devise new ways to use computers and develop effective solutions for computing problems.
---
Program learning outcomes
On successful completion of the program students will have:
Knowledge of basic science and computer science fundamentals
In depth technical competence in the discipline of computer science
An ability to carry out problem analysis, requirements capture, problem formulation and integrated software development for the solution of a problem
Capacity to continue developing relevant knowledge, skills and expertise in computer science throughout their careers
An ability to communicate effectively with other Computer Scientists, Software Engineers, other professional disciplines, managers and the community generally
Ability to undertake and coordinate large computer science projects and to identify complex problems, their formulation and solution
Ability to function effectively as an individual, a team member in multidisciplinary and multicultural teams and as a leader/manager with capacity to assist and encourage those under their direction
Understanding of social, cultural, global and business opportunities of the professional computer scientist; understanding the need for and principles of sustainability and adaptability
Understanding of professional and ethical responsibilities and a commitment to them
Understanding of entrepreneurship; need of and process of innovation, as well as the need of and capacity for lifelong learning
---
Details
Information correct as at
30th Sep 2016 7:31am
Program code
10177
AQF level

Level 7 Bachelor Degree

Locations and UAC codes
Mode of delivery
Duration

Australian students - 3 years full-time or part-time equivalent.
International students - 3 years full-time.

ATAR (2016)

| Location | Cut-off | Median |
| --- | --- | --- |
| Callaghan Campus | 77.85 | 82.98 |

Assumed knowledge
HSC Mathematics (Band 5 or above) or equivalent.
Recommended studies
HSC Mathematics Extension 1 (Band E1 or above).
Term type
Semesters
Fees
Managing faculty

Contributing schools

Relevant University rules and policies
CRICOS Code
001604G
---
Click on the headings to show/hide sections of content. Hidden information will not be printed. Hide all sections
Admission information
Admission requirements
Minimum English language proficiency requirements
---
Credit transfer
If you wish to apply for credit for studies completed at another institution, or if you are changing programs within the University and wish to transfer your credit to the new program, go to http://www.newcastle.edu.au/service/credit-transfer/ and click on 'How to Apply for Credit'.
---
Professional recognition
Australian Computer Society
This program meets the highest academic accreditation standards of the Australian Computer Society.
---
Academic requirements for program completion
Total units required
240 units
Program duration
3 years full-time or part-time equivalent up to 8 years maximum.
International student visa holders who are studying the program on campus are required to enrol full time as per student visa requirements.
Program requirements
The Bachelor of Computer Science is a three year program comprising 240 units. Students are required to complete 130 units of core courses, a major of 100 units (containing a mixture of compulsory and directed courses depending on the major chosen) and 10 units of electives.
The majors comprise three areas: studies in Computer Science, Applied Computing and Computer Systems and Robotics.
---
Program plans
Download a program plan for further details on what you will study. Please refer to the program plan for the year that you commenced or transitioned into this program.
Additional documents
---
Transition arrangements
As programs are regularly reviewed and updated, some students may experience changes to their program of study during the course of their enrolment, which may require transition arrangements.
Students affected by changes to their program are advised to review any documentation contained in the "Additional Information" section (located towards the top of this page), in the first instance. Any further questions should be directed to the Program Convenor or Student Hub.
---
Program structure
Students are advised to read their program handbook information in conjunction with the program plans for course sequence/enrolment advice. Please refer to the Program Plan for the year that you commenced, or transitioned into, this program - Program Plans are available above.
Advanced course filters
Courses that are currently unavailable are hidden by default. You can show them by adjusting the advanced course filters above, or clicking the 'show all' links below each section.
Computer Systems and Robotics major
Studies in Computer Science major
Electives
| | |
| --- | --- |
| Complete 10 units of electives to fulfil the requirements of the program. Electives can be used to extend and complement your core studies with more courses in the same field of study, or from areas that might be of interest to you. Electives can be chosen from all courses available at the University that do not have any other conditions (such as a course requisite) applied to them. | 10 units |
---
Honours
Available as an additional year to meritorious students.
---
Additional information
International students
Special needs
Students with a disability who require reasonable adjustments to undertake their program should contact the Disability Support Service before semester or early in the semester. Some adjustments need up to 4 weeks lead time to organise, so it is imperative that early contact is made. The Disability Support Service and relevant Faculty and School officers will work together to ensure reasonable adjustments are provided in a timely manner.
Please note: All students must fulfil the inherent requirements of the programs and courses they are undertaking. While reasonable adjustments can be made, these adjustments cannot compromise academic integrity. It is the student's responsibility to check all the requirements of courses, and consider the effects of any medical condition or disability on their ability to complete course requirements. Please visit http://www.newcastle.edu.au/service/disability/ for more information.
Students who have impaired function in their hands or arms, or a visual impairment may experience difficulty in pursuing this program. It is highly advisable for any prospective student to contact the Program Convenor to discuss the issue.