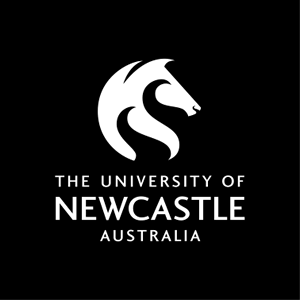 Program handbook
Description
The Bachelor of Aboriginal Professional Practice program is purposely designed to provide work ready, strong culturally secured and social advocate professionals across a diverse professional field of Aboriginal and non-Aboriginal graduates, to a broad career market in Aboriginal affairs, Aboriginal agencies, businesses and industries targeting Aboriginal professional staff and/or professionally qualified staff to work effectively with Aboriginal communities/clients.
---
Program learning outcomes
On successful completion of the program students will have:
Hold a deep understanding of Aboriginal culture, history and political life in Australia.
Demonstrate capacity and skills to identify; and/or challenge and develop policy; and/or work and social practice which are culturally and ethically inclusive of diverse cultures.
Developed a competitive ability to gain employment and work effectively, autonomously, responsively in a collaborative work environment in and across a broad area of vocational professional careers.
Developed a genuine understanding and advocacy of social justice in the workforce and community.
Clear demonstration of the capacity to work productively and in a culturally appropriate professional manner, in partnership with Indigenous communities at all levels.
Hold and practice the academic theory and skills to effectively expand and communicate their understanding of themselves as rational beings and their relationship with the broader community in the area of Aboriginal Studies and social justice.
Capacity and skills to contribute to the emerging contemporary scholarly discourse and practice in Aboriginal affairs.
---
Details
Information correct as at
22nd Jul 2017 7:28pm
Program code
12242
AQF level

Level 7 Bachelor Degree

Locations and UAC codes
Mode of delivery

Combination of Online and Face to Face - Flexible Delivery / Student Centred Learning. Some courses may be available online.
Face to Face

Duration

Australian students - 3 years full-time or part-time equivalent.
International students - 3 years full-time.

ATAR (2017)

| Location | Cut-off | Median |
| --- | --- | --- |
| Callaghan Campus | 77.10 | 77.10 |

Term type
Semesters
Fees
Managing faculty

Contributing schools

Relevant University rules and policies
CRICOS Code
072497G
---
Click on the headings to show/hide sections of content. Hidden information will not be printed. Hide all sections
Admission information
Admission requirements
Admission to this program is available to Australian students, residents and international students.  Admission information for Australian students and residents is available here.  Admission information for international is available here. You may also be eligible to receive bonus points if you will be receiving an Australian Tertiary Admission Rank (ATAR).  Check your eligibility here.
The Special Tertiary Admissions Test (STAT) is recognised as an avenue of admission to the Bachelor of Aboriginal Professional Practice program.
Minimum English language proficiency requirements
Applicants who do not speak English as a first language must demonstrate that they meet the University's English proficiency requirement. Further information regarding English language proficiency requirements can be found at the English Language Proficiency for Admission Policy here.
---
Credit transfer
If you wish to apply for credit for studies completed at another institution, or if you are changing programs within the University and wish to transfer your credit to the new program, visit the University's credit website and click on 'How to Apply for Credit'.
---
Compulsory program requirements
Students are required to take ABOR3999 Aboriginal Professional Experience as a core course in the Bachelor of Aboriginal Professional Practice.  This involves a compulsory professional placement for the equivalent of 210 hours.
---
Academic requirements for program completion
Total units required
240 units
Program duration
3 years full-time or part-time equivalent up to 8 years maximum.
International student visa holders who are studying the program on campus are required to enrol full time as per student visa requirements.
Program requirements
The program requires the successful completion of 240 units that are normally offered at 80 units per year.  Students may enrol in less than 80 units per year and completion will take proportionately longer.
In order to qualify for the award, these 240 units must comprise:
CORE COURSES - 120 units;
ONE MAJOR - 80 units (of which no more than 20 units should be at 1000 level, and at least 40 units at 3000 level); and
ELECTIVES - 40 units (a maximum of 40 units can be chosen from any non-restricted courses offered by the University including courses from the majors in this program).
Core course ABOR1110 must be undertaken in the first semester of study.
Students must complete a minimum of 40 units at each level (1000, 2000, 3000) with no more than 100 units at the 1000 level.
Students must only complete courses that form part of the program.
---
Program plans
Download a program plan for further details on what you will study. Please refer to the program plan for the year that you commenced or transitioned into this program.
---
Transition arrangements
Transition Arrangements 2013
From 2013 the Economic Policy Analysis and Gender Studies majors have been discontinued for new students. Any student who commenced this program prior to 2013, and who is currently undertaking a major in Economic Policy Analysis or Gender Studies will be able to complete their major. Please refer to the 'Additional Information' section at the top of the page for more details.
Transition Arrangements 2012
A number of majors within the Bachelor of Aboriginal Professional Practice program were modified in 2012. Some students who commenced this program before 2012 entered a newly named or combined major. For instance:
The Drama major and the Creative Arts major combined to become the Creative and Performing Arts major.
The Ancient History major and Classical Languages major combined to become the Ancient History and Classical Languages major.
The English major and the Writing major combined to become the English and Writing major.
The Politics and Policy major and the International Affairs major combined to become the Politics and International Relations major.
The Philosophy major and the Religious Studies major combined to become the Philosophy and Religion major.
The French major became the French Studies major.
The Japanese major became the Japanese Studies major.
Pre-2012 students currently working towards the completion of a Chinese major are able to complete this major in full. From 2012, Chinese will no longer be on offer as a major in this program. Alternatively, the 1000 and 2000 level Chinese courses will be available as elective courses only.
Transition Arrangements 2011
Students who enrolled in the Bachelor of Aboriginal Studies program prior to 2011 will be individually case managed to complete their studies within existing course offerings or have the option to transfer to the Bachelor of Aboriginal Professional Practice without disadvantage.
---
Program structure
Students are advised to read their program handbook information in conjunction with the program plans for course sequence/enrolment advice. Please refer to the Program Plan for the year that you commenced, or transitioned into, this program - Program Plans are available above.
Advanced course filters
Courses that are currently unavailable are hidden by default. You can show them by adjusting the advanced course filters above, or clicking the 'show all' links below each section.
---
Honours
Students who perform well during the Bachelor of Aboriginal Professional Practice program with a credit average (GPA of 5.0) or greater, may apply to undertake a further year of full-time (or equivalent part-time) study to obtain an Honours degree. The Bachelor of Aboriginal Studies (Honours) degree allows students to further develop their specific areas of interest.
---
Additional information
All students can access additional learning development mechanisms provided by the Centre for Teaching and Learning.
Aboriginal and Torres Strait Islander students can draw on the assistance and support provided by the Indigenous Student Support and Development service through The Wollotuka Institute.
The Psychology Studies Major is not accredited by the Australian Psychology Accreditation Council (APAC). Students who are seeking accredited studies in Psychology should consider the Bachelor of Psychology (Honours) program.
---
International students
All International Students enrolled in the program will be provided with an orientation to familiarise them with the rules, expectations, facilities and services offered by the University. Please visit our International Students website to find out more about the support services available to international students.
---
Special needs
AccessAbility provides advice and reasonable adjustments to Students with a medical or health condition or disability. If you require adjustments to undertake your program,  contact the Student Support Advisors - AccessAbility  before semester or early in the semester. They will work with the Faculty or School to ensure that this happens in a timely manner.
Please note: All students must fulfil the inherent requirements of the programs and courses they are undertaking. While reasonable adjustments can be made, these adjustments cannot compromise academic integrity. It is the student's responsibility to check all the requirements of courses, and consider the effects of any medical condition or disability on their ability to complete course requirements. More information is available online