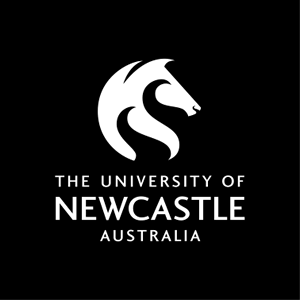 Course handbook
Description
Higher level analytical and clinical reasoning skills in the assessment and management of musculoskeletal disorders. This course emphasises the critical thinking process in examination, problem analysis and treatment prescription extensively using a case based approach.
---
---
Replacing course(s)
This course replaces the following course(s): PHTY3040. Students who have successfully completed PHTY3040 are not eligible to enrol in PHTY3100.
---
Learning outcomes
On successful completion of the course students will be able to:
1. Apply biomedical and behavioural scientific knowledge to the evaluation and management of complex musculoskeletal disorders
2. Demonstrate a well developed clinical reasoning and evidence based approach to decision-making in musculoskeletal physiotherapy clinical practice
3. Understand the role of diagnostic statistics in evaluation of musculoskeletal disorders
4. Adapt the clinical examination for more complex disorders of the musculoskeletal system, integrating advanced physical examination procedures
5. Appropriately select, modify as necessary, and correctly demonstrate advanced active and passive treatment procedures commonly used in the management of musculoskeletal dysfunction
6. Apply sophisticated treatment evaluation and intervention outcome processes appropriate for musculoskeletal physiotherapy practice
---
Content
Clinical reasoning skills needed for planning and interpreting the clinical examination of more complex musculoskeletal disorders, in addition to planning and implementing an individual rehabilitation program
Multidisciplinary approach to the management of selected complex musculoskeletal disorders
Exercise prescription: advanced procedures/preventive applications, indications/contraindications, adaptation and progression, including, strengthening, conditioning, periodisation
Biopsychosocial models for the management of persistent pain
Psychosocial considerations in managing patients with selected complex musculoskeletal disorders, including chronic pain and psychosocial risk factors (flags)
Sophisticated outcome measures, including the reliability, validity and responsiveness of functional measures
Modify and progress advanced musculoskeletal physiotherapy interventions in response to changes in outcome measures
The use of statistical processes such as clinical prediction rules and diagnostic statistics and their role within a clinical reasoning context
---
Requisite
This course is only available to students enrolled in the Bachelor of Physiotherapy (Honours) program.
---
Assumed knowledge
HUBS2503
---
Assessment items
Formal Examination: Formal Exam
Case Study / Problem Based Learning: Clinical Reasoning Case Exercises x 4
Case Study / Problem Based Learning: Clinical Reasoning Case Examination
---
Contact hours
Callaghan
Integrated Learning Session
Face to Face On Campus 2 hour(s) per Week for 9 Weeks
Tutorial, lecture and Case Study components will take place in Weeks 1-5 and 10-13. Total 60 hours.
Lecture
Face to Face On Campus 1 hour(s) per Week for 9 Weeks
Tutorial
Face to Face On Campus 3 hour(s) per Week for 9 Weeks