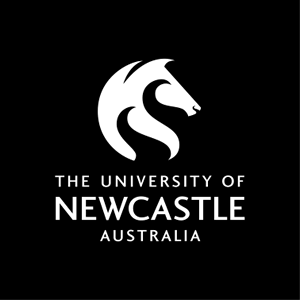 Course handbook
Description
Introduces the student to the profession of pharmacy and the role of the pharmacist within health care delivery in Australia including the roles and responsibilities of a pharmacist. Rural, Remote and Indigenous health issues are discussed in the context of the provision of pharmaceutical care delivery. The course develops these concepts in the context of the National Medicines Policy, and introduces dosage form design and the calculations required in the practice of pharmacy.
---
Availability
Not currently offered.
This Course was last offered in Trimester 1 - 2016.
---
Learning outcomes
On successful completion of the course students will be able to:
1. Understand and explain the role of pharmacy practice in health care delivery;
2. Perform pharmaceutical calculations correctly;
3. Describe the concepts of dosage form design and their preparation;
4. Develop competency in the extemporaneous pharmaceutical products and dispensing;
5. Describe the role of the pharmacists in rural and remote health care within the Australian context;
6. Understand and describe the principles of the National Medicines Policy;
7. Describe the distribution of pharmaceuticals within Australia
---
Content
The history of pharmacy
The Australian healthcare system, including rural, remote and Indigenous Health care
The National Medicines Policy and professional standards
Drug distribution in Australia
Drug manufacture including the concepts of quality control and standards
Pharmaceutical products and the routes of administration
Rights and responsibilities of pharmacists
Pharmaceutical calculations and extemporaneous dispensing techniques
---
Review of Progress
This course is a compulsory program requirement for students in the following program(s):
In addition to meeting the University's overall requirements for academic progression, students enrolled in these program(s) must satisfactorily complete this course in order to progress in their program.
---
Requisite
This course is only available to students enrolled in the Master of Pharmacy program.
---
Assumed knowledge
Entry level requirements for Master of Pharmacy
---
Assessment items
Practical Demonstration: Written formal examination *
In Term Test: Calculations assessment *
Practical Demonstration: Extemporaneous dispensing examination *
Written Assignment: Written Assignment
Presentation: Oral Presentation
Professional Task: Placement and Skills session
* This assessment has a compulsory requirement.
---
Compulsory Requirements
In order to pass this course, each student must complete ALL of the following compulsory requirements:
Course Assessment Requirements:
Practical Demonstration: Pass Requirement - Students must pass this assessment item to pass the course.
Practical Demonstration: Minimum Grade / Mark Requirement - Students must obtain a specified minimum grade / mark in this assessment item to pass the course. - overall mark of at least 60% in a combination of the mid term extemporaneous dispensing examination and the final extemporaneous dispensing examination
In Term Test: Minimum Grade / Mark Requirement - Students must obtain a specified minimum grade / mark in this assessment item to pass the course. - Overall score of at least 80% in a combined mark for the calculations tests.
Pre-Placement Requirements:
First Aid Certificate - students must complete a First Aid Certificate issued by an approved provider. - Workcover First Aid Certificate
NSW Health Verification Requirements - Mandatory NSW Health Verification Requirements must be met.