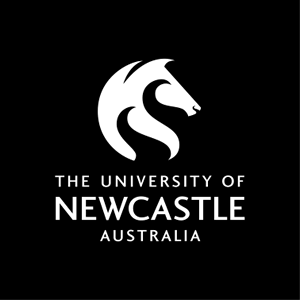 Course handbook
Description
LLB courses are only available to students enrolled in Bachelor of Laws (LLB) degree programs.
Intermural Skills Competitions permits students who compete as members of Newcastle Law School teams in national and international legal skills competitions to have their skills assessed and acknowledged. This course promotes and develops students' advocacy, mooting and associated communication skills through preparation for the participation in a recognised mooting competition. Students are eligible for the subject by applicaiton and selection only. Available competitions will be determined at the discretion of the Course Coordinator in conjunction with the Head of School. It is anticipated that the following competitions will be available in 2014:
- Phillip Jessup International Moot
- Sir Harry Gibbs National Mooting Competition
- Shine Torts Moot
- Kirby Contracts Moot
---
---
Learning outcomes
On successful completion of the course students will be able to:
1. Demonstrated advanced oral and written communication skills in preparing the moot written and oral submissions
2. Demonstrated advanced skills in substantive and procedural legal research in preparing the moot written submissions
3. Demonstrated effective skills in advocacy and mooting including the capacity to apply lateral thinking to solve complex legal problems
4. Demonstrated the capacity to work in collaboration with others as well as independently in managing a large research and writing project
5. Demonstrated the capacity to reflect critically on their own learning experiences in recognising Law as a dynamic discipline requiring professional lifelong learning and skill development.
---
Content
Preparation for and participation in a mooting competition.
Supervised research and preparation of case(s)for presentation in practice sessions and in skills competition(s)
Workshops on drafting and clinical legal skills relevant to the particular competitions in which students are to compete
Coaching sessions as determined by coach for the particular competition team, including analysis of material from previous competitions
---
Requisite
This course is only available to students enrolled in the Bachelor of Laws and associated combined degree programs or Bachelor of Laws (Honours) and associated combined degree programs.
---
Assumed knowledge
LAWS1001A, LAWS1001B, LAWS1002A, LAWS1002B, LAWS2003A, LAWS2003B, LAWS3004A AND LAWS3004B
---
Assessment items
Portfolio: Competition Preparation Portfolio
Role Play: Simulated Clinical Exercise and Reflection
Participation: Competition participation
---
Contact hours
Newcastle City Precinct
Lecture
Face to Face On Campus 2 hour(s) per Week for Full Term
For approved intermural competitions students and staff coaching the team to arrange a time for regular coaching and supervision sessions. Workshop sessions for the enhancement of specific skills will also be organised by arrangement.