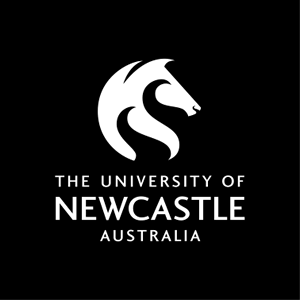 Course handbook
Description
The transition from the university learning context into the professional workplace environment and the integration of theoretical concepts and knowledge to real world skills and experience is an important component of any students' professional career commencement.
This course allows students to implement the theory and learning obtained during their degree program in real life work settings by providing the opportunity to apply their knowledge and skills during placements in an industry setting and environment for practicing Nutritionists and Food Technologists.
It provides an overview of how to prepare for career commencement and allows students to understand the expectations of them in an industry context by offering work-integrated learning.
This course covers both theory and practice. The first part of the course is a series of lectures and workshops covering written and oral communication skills, developing a curriculum vitae, job applications skills, career planning, professional conduct, teamwork and business skills, organisation and management methods, and confidentiality and privacy issues. The second part of the course involves 80 hours of industry work experience with a placement in a professional setting.
---
---
Learning outcomes
On successful completion of the course students will be able to:
1. How to set personal goals for learning and to reflect on the learning experience
2. How to set personal career goals and effectively begin planning a professional career
3. How to write a curriculum vitae and job application letter and prepare for interviews
4. How to communicate effectively, both verbally and in writing, within an industry setting
5. How to demonstrate professional behaviour in actions, attitudes and demeanour
6. Demonstrate that they have work experience in industry and have gained useful professional skills
7. Work management, both autonomously and as part of a team
8. The types of roles within the Community and Private Nutritionist Practice and Food Industry and understand the relevant industry bodies
9. The relevant legislation for the Food & Nutrition industry.
---
Content
The following topics will be covered in this course:
Module I: Introduction & Placement
Module II: Ethics, Culture, Privacy & Consent
Module III: Report Writing
Module IV: Job Application skills
Module V: Teamwork & Conflict
Module VI: Business skills & Negotiation
Module VII: Oral Presentation skills
Module VIII: Food Technology / Nutrition " roles within industry and industry bodies
Module IX: Relevant government legislation
---
Requisites
Students must have completed 40 units of 3000 level FSHN courses to enrol in this course.
Students must have a Credit grade point average to enrol in this course.
---
Assumed knowledge
To facilitate success in this course, students are expected to have successfully completed 100 units of core courses of the BFSHN Program.
---
Assessment items
Tutorial / Laboratory Exercises: Tutorial Exercises and Questions *
Written Assignment: Written Assessments
Presentation: Oral Presentation
* This assessment has a compulsory requirement.
---
Compulsory Requirements
In order to pass this course, each student must complete ALL of the following compulsory requirements:
General Course Requirements:
Field Study: Induction Requirement - Students must attend and pass the induction requirements before attending these sessions. - In order to participate in this course students must complete a compulsory safety induction.
Course Assessment Requirements:
Tutorial / Laboratory Exercises: Pass Requirement - Students must pass this assessment item to pass the course. - Students must participate in and submit reports for a minimum of 80% of scheduled tutorial sessions and obtain a passing grade of at least 50%
---
Contact hours
Ourimbah
Field Study
Face to Face Off Campus 80 hour(s) per Term
The industry placement (field study) is 80 hours and may be organised generally in a way that is mutually acceptable to the student and the placement provider.
Lecture
Face to Face On Campus 2 hour(s) per Week for Full Term
Tutorial
Face to Face On Campus 2 hour(s) per Week for 9 Weeks
Tutorial will also contain Workshop components.