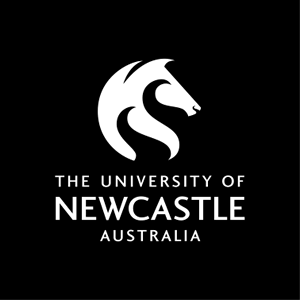 Course handbook
Description
Provides an opportunity for the development of skills and knowledge in the research and illustration of ideas as creative imagery. This includes the translation into illustration of appropriate text. Topics may include the expression of ideas as narrative, self-promotion, interpretative, editorial and/or institutional illustration modes including cartooning, and illustration for animation.
Emphasis will also be placed on group interaction and participation in creative design team strategies.
---
Availability
Not currently offered.
This Course was last offered in Semester 1 - 2014.
---
Learning outcomes
On successful completion of the course students will be able to:
1. Evaluate the most suitable media/technique to convey the appropriate mood, tone or atmosphere of a visual image.
2. Demonstrate skill in a variety of illustrative techniques and materials.
3. Discuss, plan and implement graphic illustration responses for a given brief.
4. Show and present, in a professional manner, an illustration portfolio to demonstrate creativity, versatility, technical knowledge and a broad base of understanding about the range of styles and techniques available.
5. Display an ability to creatively translate a literary text into a visual form.
---
Content
The content of this course addresses the issue of critical thinking in Design and Visual Communication creative processes where, with the notable exception of self-promotion works, all work undertaken is subject to a given design or illustration brief. The student will be encouraged to make informed choices for media, grounds and tools to enable problem solving and successful illustrative solutions to be achieved.
Project work will extend the basic drawing and rendering skills that a student has developed in level-1000 Drawing courses and the student may seek to link digital technology tools with set problem briefs, should the medium of digital image making be considered an appropriate pathway.
Individual problem-solving and research skills will be a required part of the illustration process and in some instances group and multiple tasking interactions may be utilized to emulate the industry studio.

Topics may include:
Experimentation and exploration of a broad range of illustrative media.
Appropriate use and function of new technologies.
Rendering and finishing techniques appropriate to the given brief/assignment.
Preparing illustration suitable as art for print.
Editorial illustration, children's books, cartoon and caricature, fiction and fantasy.
Colour psychology.
Project planning.
---
Assumed knowledge
DESN1200 - Visual Communication Drawing 1 and DESN2211 - Visual Communication Drawing Theory and Practice.
---
Assessment items
Project: Project 1 Define & Act Methods 2 Ideas
Project: Project 2 Story Boarding & Narrative
Project: Project 3 Character's Language
Project: Project 4 Character's in Application