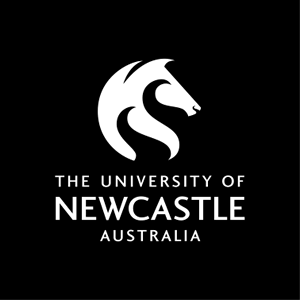 Course handbook
Description
Students undertake a work placement in organisations to apply the principles and theories acquired during the B Communication program; to develop communication skills appropriate to their chosen profession and to experience organisations and their dynamics, discourses, practices and realities in a professional environment. Direction is provided onsite by a placement supervisor.
---
---
Learning outcomes
On successful completion of the course students will be able to:
1. Under supervision, apply communication skills and knowledge acquired during the degree program to the workplace environment;
2. Develop critical and creative thinking skills by participating in the workplace of communication and cultural industry professionals;
3. Develop an understanding of the basic social and professional contexts in which contemporary communication operates and of the role of the communication worker within these contexts;
4. Produce communication products and/or materials and participate in communication activities at a professional standard; and
5. Analyse and evaluate modes of communication and discourses that operate in the placement environment.
---
Content
The course comprises activities based on describing and critically reflecting on the placement experience, and discussing and analysing professional communication practice. A student's willingness to take responsibility, be resourceful, show initiative and willingness to complete assigned tasks will be reflected in assessment through the debriefing process with the external organisations involved and through the student's own critical reflection.

Students will be required to present:
an up-to-date CV;
a final draft of the letter of application to the host organisation;
contact details of the workplace supervisor at the host organisation;
A Placement Agreement Form completed by the student, workplace supervisor and approved by the Course Coordinator.
During the semester students will attend a short lecture series to cover course requirements, assessment processes and workplace issues. At the completion of the professional placement, students will present a log of work undertaken, reflections on the placement and write an essay on their placement which analyses the modes of communication and discourses within the host organisation. The student's placement supervisor will also supply a report on the student's performance.
---
Requisites
This course is only available to students enrolled in the Bachelor of Communication and associated combined degree programs.
Successful completion of 50 units of CMNS courses at the 2000 level or above, and 20 units at 3000 level from the majors in the B Communication or associated degrees.
---
Assumed knowledge
Successful completion of 50 units at 2000 level or above, and 20 units at 3000 level from the Majors in the B Communication or associated combined degrees.
---
Assessment items
Written Assignment: Document Submission
Report: Supervisor Report
Written Assignment: Log and Written Report
---
Compulsory Requirements
In order to pass this course, each student must complete ALL of the following compulsory requirements:
General Course Requirements:
Practical: Induction Requirement - Students must attend and pass the induction requirements before attending these sessions. - In order to participate in this course, students must complete a compulsory course briefing and workplace induction.
---
Contact hours
Callaghan
Lecture
Face to Face On Campus 1 hour(s) per Week for 3 Weeks
Practical
Face to Face On Campus 80 hour(s) per Term
Placement must be arranged by the student so it does not negatively impact on study obligations for other courses being undertaken.