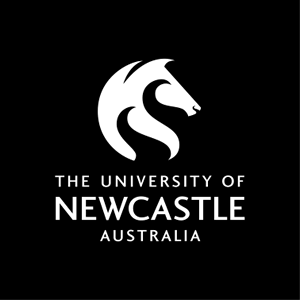 Course handbook
Description
Fundamental and application of risk management to process safety will be covered. Topics include: toxicology, industrial hygiene, source models, toxic release and dispersion models, fires and explosions, hazard identification, risk assessment and accident investigation techniques.
---
---
Learning outcomes
On successful completion of the course students will be able to:
1. Demonstrate an understanding of the fundamental principles underlying safety and risk management.
2. Understand issues related to the practical application of safety and risk management.
3. Establish expertise relevant to the practice of safety and risk management.
4. Demonstrate management skills related to planning, developing and report writing activities.
5. Demonstrate an understanding of the professional obligations related to the discipline of safety and risk management.
---
Content
Introduction: safety and loss prevention, definition of hazard, risk and risk assessment, scope and outline of risk management, frequency and severity, intrinsic and extrinsic safety, risk balance, Pareto principle,epidemiological approach, hazard warning.
Identification of hazards and basic definitions: toxicity, flammability, sources of ignition, fires, explosions, ionising radiation,noise pollution, temperature and pressure deviations.
Fire protection: classification of fires, fundamentals of fire suppression, fire protection systems and facilities, thermal radiation.
Explosions and detonations: theoretical aspects of explosions, pressure relieving devices, dust explosions, BLEVEs.
Toxicity and safe handling of materials.
Hazard and operability studies (HAZOP): basic principles, explanation of guide wrds, procedures, critical examination of flowsheets.
Risk analysis; acceptable risks and safety priorities, cost of saving a life, frequency of accidents, safety check lists, fault trees, redundancy and voting systems, assessment of risks from complex plants.
Strengths and limitations of quantitative risk assessment, modelling, a systematic approach to risk reduction, human factors, management of process safety, insurance.
Industrial hygiene, identification MSDS, evaluating exposure to volatile toxicants.
Source models, flow of liquid through a hole, liquids through pipes - 2K method, vapour and gases through pipes, flashing liquids.
Toxic release and dispersion models, parameters affecting dispersion.
Fires and explosions, definitions, flammability characteristics of liquids and vapours.
---
Assumed knowledge
CHEE2700
---
Assessment items
Written Assignment: Assignment 1
Written Assignment: Assignment 2
Presentation: Hazard and Operability Seminar
Report: Hazard and Operability Report
Formal Examination: Final examination. *
* This assessment has a compulsory requirement.
---
Compulsory Requirements
In order to pass this course, each student must complete ALL of the following compulsory requirements:
Course Assessment Requirements:
Formal Examination: Pass Requirement - Students must pass this assessment item to pass the course.
---
Contact hours
Callaghan
Lecture
Face to Face On Campus 4 hour(s) per Week for Full Term